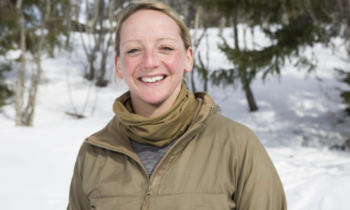 AN RAF Reservist has been sent on a week-long intensive winter training course in Norway.
Claire Dimmock was sent to Norway for a week of mountain survival training and cross-country skiing as part of Exercise Wintermarch.
The winter training scheme saw the Metropolitan Police officer join reservists form 16 other squadrons learning vital skills including avalanche awareness, crevasse rescue, first aid and cross-country skiing with instructors from the Norwegian Reserve Officers Federation.
The Reading Flight Lieutenant said: "I enjoy being outside and learning new skills so I thought this would be quite an adventure.
"I'm impressed that I've managed to stay upright on the skis for more than a few seconds.
"The RAF has given me bags of skills such as leadership, first aid and being able to stand up in front of people and brief confidently.
"The Metropolitan Police is really supportive of my role in the RAF; I think they value the experience I can bring back to the workplace."
During 14 years in the RAF Reserves she has been deployed to Afghanistan, Qatar and the Falkland Islands.
Exercise Wintermarch is an annual training exercise solely for the RAF Reserves.
Personnel learn to ski in Hardangervidda National Park, where cross-country skiing was essential to the famous Telemark raid in World War Two.
(N.Sethu)