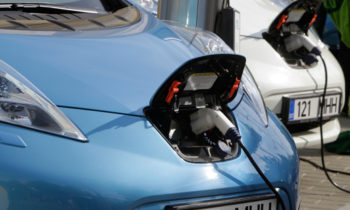 The total share of chargeable cars in Norway is continuously increasing, showing yet again how much the Norwegians appreciate their battery driven cars.
The sales numbers so far this year show that the chargeable vehicle market in Norway is nowhere near sizzling down. Battery electric cars (BEV) are still the number one alternative for many people, while the plug-in hybrid electric vehicles (PHEV) are selling better than ever. Plug-in vehicles make up roughly 28,4 per cent of the total sales and are expected to continue increasing throughout the year.
– The Norwegian politicians are now discussing a goal of 100 per cent market share for zero emission vehicles by 2025. We think this is an ambitious, but absolute feasible goal. New models with longer range are coming up. And a national network of fast chargers every 50 km on main roads will be established by the end of next year, says Christina Bu, General Secretary in the Norwegian EV Association. The association is the world's largest EV owner association with over 35.000 members.
So far this year 11.744 of the total stock of 77.749 passenger cars were BEVs, indicating a market share of 15,1 per cent. The PHEVs on the other hand are rapidly increasing with 10.388 car registrations so far this year. As a result the PHEVs currently have a market share of 13,3 per cent, giving the BEVs a run for their money. At the same time last year the number of registrations were 3.325 (4,5 per cent market share). The vast increase in the PHEV segment is presumably due to a range of new models entering the market.
Volkswagen e-Golf and Mitsubishi Outlander on top
The Volkswagen e-Golf is still the bestselling electric car in Norway. The popular Golf has an impressive market share of 24,3 per cent of the total BEV sale in Norway, though just a fraction in front of the almost as popular electric car Nissan Leaf, with a market share of 22,1 per cent.
Volkswagen Golfs (GTE) are popular in the PHEV segment as well, but not as popular as the prominent Mitsubishi Outlander. This hugely popular car has a market share of 27,5 per cent of all new registered PHEVs in Norway.
Source: ofv.no