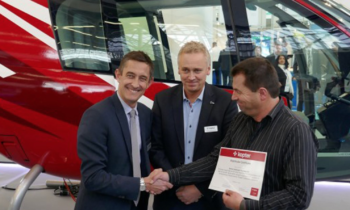 Kopter has appointed Swiss Helikopter Norway as its Nordic distributor of the SH09 helicopter, the company announced on 17 October.
Swiss Helikopter Norway will act as distributor in Scandinavia, Finland, Iceland and Greenland.
In order to maintain available SH09 delivery slots for the region as orders increase, Swiss Helikopter Norway has signed a firm order for four SH09 helicopters. These four pre-ordered SH09s will be made available to the market starting in 2021.
Swiss Helikopter Norway will be supported technically by Helitrans, a Norwegian operator.