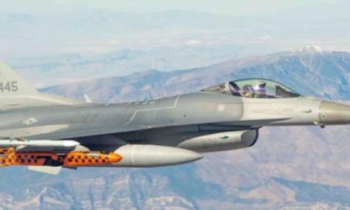 A Norwegian missile designed for the F-35 has performed a fight test in the United States.
Kongsberg's Joint Strike Missile, designed for internal carry on an F-35 aircraft, has been successfully flight tested in the United States, the company said.
The Norwegian missile was tested using a U.S. Air Force F-16 over the Utah Test and Training Range, demonstrating safe separation from the aircraft.
It also performed a number of flight maneuvers while continuously alternating speed and altitude.
"The test verified all intended goals, completing another milestone towards full integration on the F-35," said Eirik Lie, acting president Kongsberg Defense System. "The JSM program is on track to provide the warfighter a long-range precision strike anti-ship and land attack capability."
The JSM missile is in development for the Norwegian military and will complete the qualification program in 2018. It will be integrated on the F-35A but can also be integrated on other types of aircraft.
Kongsberg and Raytheon are partnered to provide the JSM for the United States and others customers.
(UPI)