The cargo ship Virginiaborg became the first seagoing ship to enter the limits of Port of Montreal in 2019, reaching the threshold of the port at Sorel at 3:50 a.m. Wednesday and mooring at the Logistec terminal in Montreal later that morning.
The vessel left Porsgrunn in Norway on Dec. 20 and its captain, Volodymyr Yurchenko, on Thursday is to receive the gold-headed cane awarded to the master of the first ship to reach the port each year, a tradition that in 2019 is marking its 180th anniversary.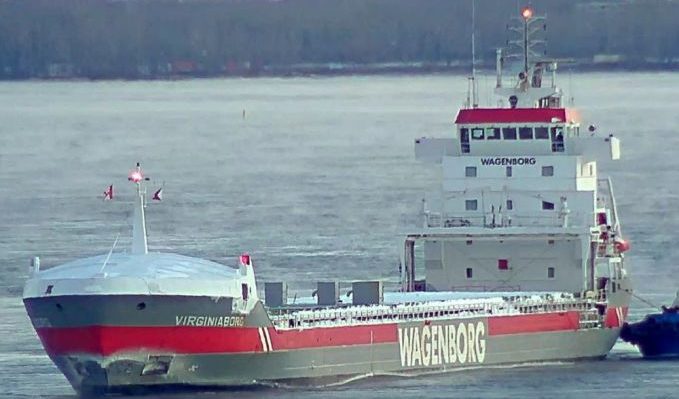 "It's a precious object that he will keep for the rest of his career," said Mélanie Nadeau, director of communications for the Port of Montreal. The 14-karat head is engraved with the name of the captain and his ship.
Yurchenko has three decades of experience in sea navigation.
The two pilots of the Saint-Laurent, which escorted the ship from Trois-Rivières to Montreal, will also be honoured during the ceremony, with the port's president Sylvie Vachon in attendance.
According to Nadeau, the tradition started in 1840 when a top hat was given to the captain of the first ship to enter the port after its reopening in the spring. The cane made its first appearance around 1880.
Since these days, the St. Lawrence River is navigable all year long, the first ship of the year arrives at the beginning of the year.