The value of the contract for the acquisition of the Naval Strike Missile (NSM) by Romania is estimated at $286 million and will include four ground-based launch vehicles and associated command, control, and support equipment, with delivery by 2024.
In October 2020, the U.S. State Department has made a determination approving a possible Foreign Military Sale to the Government of Romania of Naval Strike Missile (NSM) Coastal Defense Systems (CDS) and related equipment.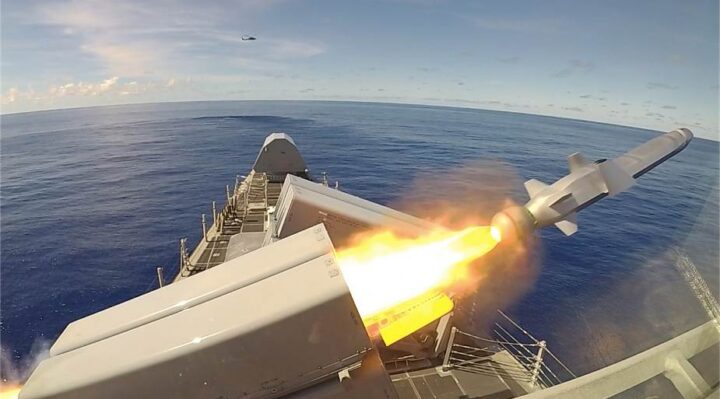 The Government of Romania had requested to buy two (2) Coastal Defense Systems (CDS) consisting of: up to ten (10) Link-16 Multifunctional Information Distribution System – Joint Tactical Radio Systems (MIDS-JTRS). Also included are two Coastal Defense System Fire Distribution Centers; four Mobile Launch Vehicles; Transport Loading Vehicles; Naval Strike Missiles; non-operational Inert Handling/Loading Missile (IHM) to support missile handling and loading/unloading; training missile and equipment spares; associated containers; training and training equipment; publications and technical documentation; spares parts; loading and mobile maintenance support; U.S. Government and contractor engineering, technical, and logistics support services; and other related elements of logistical and program support.

The Naval Strike Missile (NSM) is an anti-ship and land-attack missile developed by the Norwegian company Kongsberg Defence & Aerospace (KDA) in collaboration with the American, company Lockheed Martin. The missile can be launched from land and naval platforms.

The NSM missile is able to fly over and around landmasses, travel in sea skim mode, and then make random maneuvers in the terminal phase, making it harder to stop by enemy countermeasures. It has a length of 3.96 m and carries an HE (High Explosive) fragmentation warhead with a maximum payload of 125 kg. It has a maximum firing range of 185 km.