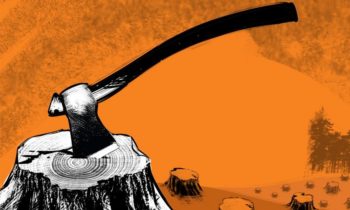 The late Prof Wangari Maathai received a call from Ole Danbolt Mjøs, chair of the Norwegian Nobel Committee, informing her that she had become the first African woman, and the first environmentalist, to win the Nobel Peace Prize.
This was a feat like no other by a Kenyan, but it was just another feather in Maathai's cap of accolades during her lifetime. One of her greatest achievements is her fight for the environment that saw her humiliated at the hands of the Kanu government.
And through her struggles, we cannot forget one of her many memorable quotes, "The generation that destroys the environment is not the generation that pays the price. That is the problem."
If she were alive today, Prof Maathai's words would resonate with the ongoing debate in the country about our forests — our water towers. For now, we have to remind ourselves of her warning against environmental degradation and the future of this country.
Last week, I decided to take a drive to Naivasha with my family. Along the way, near Lari, there were large bare tracts of land in an area that once was filled with beautiful trees, making the drive very scenic.
As I drove further down, there were multiple loggers openly cutting down trees and next to them was a board from the KFS stating they were removing 'mature' trees. This makes it official for them to cut down the trees with no actual plans to plant others.
And so I kept asking myself, what logic would anyone in this day and age use to cut down trees when our tree cover in the country is already threatened? Why would anyone continue depleting our already depleted forest cover? According to Global Forest Watch, between 2001-2016, Kenya lost 288,000 hectares of tree cover.
The lobby also says that in 2010, Kenya had 2.7 million hectares of tree cover, extending over 4.6 per cent of its land area. In 2016 alone, Kenya lost 19,000 hectares of forest.
In other words, we are losing more forest cover than we are gaining as time goes by. Global Forest Watch also says 10 counties were responsible for more than half ( 69 per cent) of all tree cover loss between 2001-16. Narok had the largest tree cover loss of 57,500 hectares.
The other nine counties with the greatest loss of forest cover are Nakuru, Kilifi, Lamu, Kwale, Elgeyo Marakwet, Kericho, Nandi, Uasin Gishu and Baringo, each of which lost more than 10,000 hectares of forest cover during that period.
If this does not worry every Kenyan, then I wonder what should. With the growing threat of global warming, human-driven forest cover loss should be one of the things that we should clearly and strongly discourage.
We thus need policies to populate forests such as Karura, Mau, Aberdares and Mt Kenya, among others. We must also ensure the recent ban on logging is real and extends beyond the 90-day period announced.
As a matter of urgency, we must start a nationwide tree planting initiative. Recently, India made news and broke the Guinness records for planting 66 million trees in 12 hours.
We should beat this record, aiming to plant 100 million trees in 12 hours and attempt to break this record every year. This is less than eight trees for every adult in the country. If we all come together and break this record, then we will set a precedent that will be emulated by future generations.
In the end, our children will thank us for starting an initiative that will transform the environment and leave this country better than we found it.
And in the words of Prof Maathai, "Until you dig a hole, you plant a tree, you water it and make it survive, you haven't done a thing. You are just talking."
(the-star)