The security situation has deteriorated. That is why this Government has increased its defence budgets every single year since we took office, and we will continue to strengthen the defence in the years to come, says Minister of Defence Frank Bakke-Jensen.
The Government proposes to increase the defence budget by more than 2 billion Norwegian kroner. The defense budget for 2020 will thus amount to almost 61 billion Norwegian kroner. We are now entering the last year of the current long-term plan. With the government's proposal, the goals in the long-term plan have been fulfilled.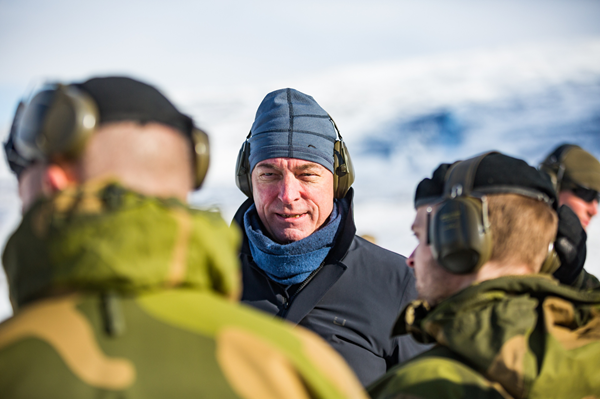 The Norwegian Army's share of the budget is about 6 billion Norwegian kroner. This includes funding for the introduction of the new short range air defence into service. More ammunition for training and exercises will be procured, and spare parts for the Army's main battle tanks will be procured to maintain the operational capacity until new main battle tanks are acquired. The budget allows for the strengthening of the Finnmark Land Command with the continued establishment of a ranger company at the Garrison in Sør-Varanger and a new manoeuvre element at the Garrison in Porsanger. The Government will continue the high level of training and exercises in the Home Guard.
The Norwegian Navy's share of the budget, including the Coast Guard, is about 5.7 billion Norwegian kroner. The main priorities for 2020 are increased manning for frigates and the Coast Guard and a continued high level of activity.
The Norwegian Air Force's share of the budget, including the Rescue Helicopter Service, is about 6.9 billion Norwegian kroner. In 2020, introduction into service of the F-35 fighter aircraft and the new NH90 helicopters, and increased activity in air defence units will continue. In addition, preparation for the transition to and reception of new P-8 maritime patrol aircraft from 2022 will continue.
The Government proposes to allocate 105 million Norwegian kroner for temporary measures to reduce the negative effect on operations after the loss of the frigate KNM Helge Ingstad. This includes increased manning and number of days at sea for the logistics vessel KNM Maud and the procurement of lost spare parts.
– The investments produces results. The Chief of Defence reports an increase in activity and that the development is moving in the right direction, says Minister of Defence Frank Bakke-Jensen.
With the government's defence budget proposal, including adjustments in reporting defence spending to NATO, the preliminary forecast on defence spending's share of GDP is about 1.8 percent in 2020.