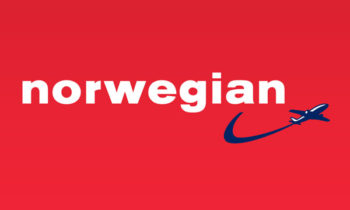 The boss of budget carrier Norwegian airline has accused US officials of being protectionist, claiming that a delay in clearing new services from Ireland is unlawful.
The airline's plan to run ultra-discount transatlantic services from Cork and Shannon airports, fed by connecting flights run by Ryanair, has been stalled in Washington for two and a half years, although the planned flights have won the formal support of the American travel trade.
Bjorn Kjos, the founder and chief executive of Norwegian Air, which runs £150 one-way flights to the US from Gatwick, said that he had not been given any indication whether he would gain clearance for the new services before the presidential elections in November.
"The whole thing is crazy. Of course it is protectionism," he told The Times.
Kjos has the backing for the services of Euopean transport minister, Violeta Bulc, and the Irish Aviation Authority. The US Travel Association and hotel groups including Hilton, Marriott and MGM Resorts have written to President Obama urging him to expedite the case.
In a recent letter to Bulc, Kjos called the delay by the US Department of Transportation "as unprecedented as it is unlawful".
Bulc has said that the delays are not only a breach of the US-EU open skies agreements, which allow free passage for carriers either side of the Atlantic, but also threaten goodwill in the present trade talks between the US and the European Union.
Although Norway is outside the EU, it is bound by the open skies agreements and the Cork and Shannon operations are registered as Irish.
But Kjos faces the lobbying power of US airlines, trade unions and even presidential candidate, Hillary Clinton.
The opposition in the US is led by Peter DeFazio, a Democrat congressman, who has said that Norwegian should not be allowed to plant "the weed of this unsustainable business model in the fertile soil" of the US aviation market.
Kjos has accused DeFazio of being in the pocket of the US airline unions, according to the newspaper.
Norwegian intends to operate fuel-efficient US-built Boeing 787 Dreamliners on the routes, which would enable it to offer one-way fares starting at $69.
Ryanair has balked at launching its own transatlantic services but sees feeding Norwegian's services as a low-risk.
(travelweekly)