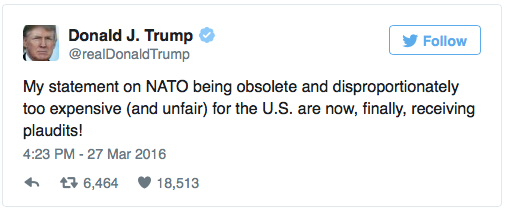 NORWAY and Sweden are getting nervous. They've just upped their defence postures amid fears President Trump will not come to their aid if Russia attacks.
Russia's increasing military presence on the Arctic nations' borders have not gone unnoticed.
Nor has President Vladimir Putin's return to Cold War style sabre-rattling, with aggressive and unannounced military exercises appearing to target their territories.
So now the small European states of Norway and Sweden are reinforcing their defences.
And the European Union is itself beginning to strengthen its ability to act as an independent fighting unit, separate from the command and control of the United States.
It's all part of the political fallout of President Donald Trump's apparent determination to forge a new friendship with Russia, even at the risk of cold-shouldering its old allies.
He's repeatedly suggested the US may ignore its treaty obligations. He's called NATO 'obsolete' on several occasions.
He's done little to project a change of heart since taking office in January.
SWEDEN'S CALL TO ARMS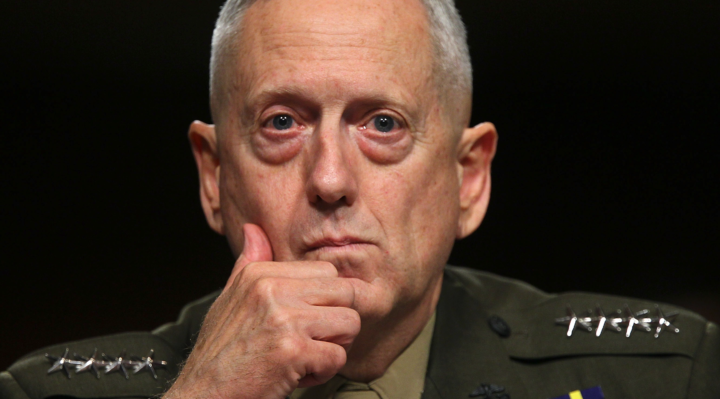 Sweden yesterday approved a defence budget boost its Minister for Defence, Peter Hultqvist, called a "good signal to the Swedish people, a good signal to the armed forces and a good signal to the surrounding world".
It was an admission the strategic environment of the Baltic nation had changed.
Sweden is not a member of the North Atlantic Treaty Organisation (NATO), but its relations with the US-European defence group has strengthened in recent years.
It's a move that has drawn President Putin's unrestrained ire.
He's sent several 'messages' of his displeasure, including simulated air and sea attacks on key Swedish facilities.
Now Sweden is preparing to fight back.
It recently announced it was reintroducing conscription, compelling its young men and women to undergo military training.
Yesterday it passed a new emergency budget measure.
An injection of some SEK 75 million ($A11 million) will go immediately into local governments to improve cyber security. More money will go boosting defence capabilities, particularly on the strategic island of Gotland.
Sweden's government alliance is now warning voters a bigger bill is yet to come:
"The parties behind this deal agree that a further strengthening of the resources will be needed 2018," Hultqvist told local media yesterday.
"The budget request from the Armed Forces needs to be analysed further, and this will be the subject of further talks during the spring, ahead of next year's budget."
Military estimates put this figure at SEK 6.5 billion ($A1 billion).
But it's also not enough to meet President Trump's requirement that its European allies at least 2 per cent of their incomes on the military. Sweden would have to double current levels to achieve that.
NORWAY FEELS THE CHILL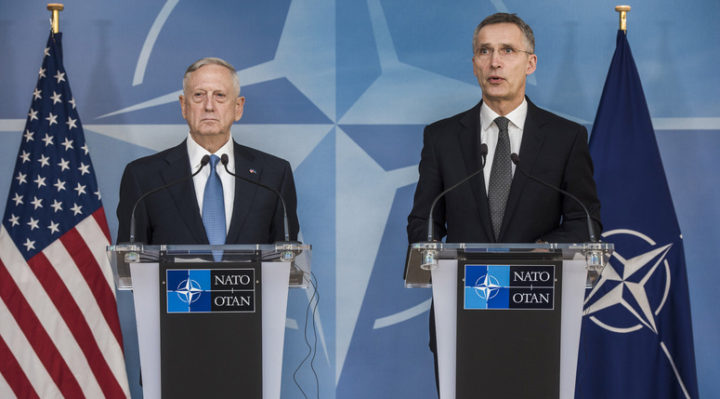 It's a nation that has experienced military occupation within living history: Norway was seized by the Nazi's in World War II. It was used in an attempt to strangle Russia's northern ports and launch attacks against Europe's vital Atlantic supply routes.
It knows it remains strategically significant even today.
Russia's been making that obvious.
It has increased the size and readiness of its northern fleet. Military facilities have been upgraded. Troop numbers have increased. New bases are being built in the Arctic Circle.
When Moscow moved on Ukraine in 2014, Norway — like many other small European nations — took notice.
Its northern air base at Bodo is now on constant alert. Incursions by Russian military aircraft in Norwegian airspace has soared in recent years.
And recent cyber attacks on the Norwegian government have been blamed on Russian espionage agencies.
In response, Norway is getting some 300 extra US Marines as part of a permanent boost of its NATO strength. It's also hosting a new round of large-scale military exercises.
It has also just extended compulsory military conscription to women.
That is on top of a considerable boost in defence spending, with an extensive shopping list including new submarines as well as new combat and surveillance aircraft.
"What is most important to us right now is to have both a predictable and a very clear policy on Russia," Norwegian Prime Minister Erna Solberg recently said. "The earlier and the clearer that the new (Trump) administration comes out with this, the better it is, also for European security."
Norway's boosted defence budget of ($A7.8 billion) remains below the 2 per cent GDP commitment demanded by President Trump
EUROPE GOES IT ALONE?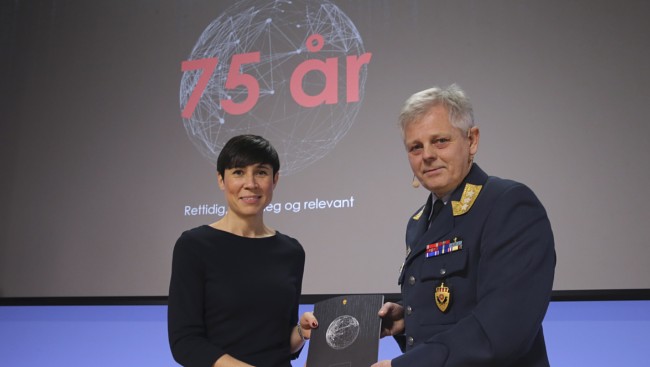 The European Union has overnight approved the creation of a headquarters for its own military operations, outside of NATO control.
German Defense Minister Ursula von der Leyen said that the EU foreign ministers "founded, or put in motion, today a European command centre for foreign missions."
EU foreign affairs chief Federica Mogherini said it would provide a "more efficient approach to the existing military training missions we have."
Von der Leyen said the idea is that those EU members who don't want to join in directly could have an observer mission.
"For those who are not members of the European Union, like for example Norway or the British, there will be the possibility to join in selectively with certain projects or missions," she said. "The Norwegians have great interest in this, the British have great interest in this."
Britain is among those who say the EU must not waste money by doing similar things to the NATO alliance with the US.
Arriving for the meeting, British Defense Secretary Michael Fallon said just that, urging his European partners "to co-operate more closely with NATO to avoid unnecessary duplication and structures."
Von der Leyen, however, said establishment of such a command centre "was long overdue."
"We took a very important step toward a European security and defence union, because we have become very concrete," von der Leyen said.
(townsvillebulletin)