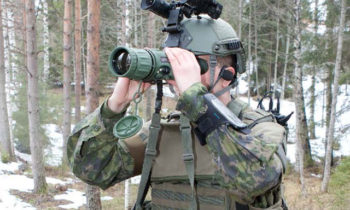 Finnish state-owned defence manufacturer Patria on Wednesday announced a plan to privatize a portion of the company by selling it to Kongsberg, a partially state-owned defence company in Norway.
"The competition authorities have granted their approval concerning sale by State of Finland of 49.9 percent of the defence company Patria Oyj to Kongsberg Defence & Aerospace AS," Patria said in a statement.
Patria said the value of the deal was €283.5 million ($316 million).
Finland is not member of Nato, unlike neighbouring Norway, but it has intensified its partnership with Nato by participating in joint exercises in the Baltic Sea region, where the United States and neighbouring Russia have increased military activity lately, due to the conflict in Ukraine.
Patria's main product, an armoured vehicle, was a profitable business until 2008, when the company was linked to bribing scandals in sales to Slovenia, Egypt and Croatia. Eventually, after seven years, all charges were dropped against Patria and its bosses.
The company has managed to recover from the reputational damage it suffered as a result, but in 2014 Finland's government decided to seek a new minority owner to the company.
In 2015, Patria's operationing profit was €46.8 million ($52.1 million), down some 16 percent from a year before.
Half of Kongsberg is owned by the Norwegian state and the rest by international investors.
(afp)