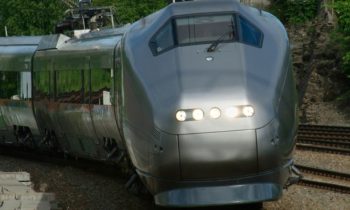 Norway's Jernbaneverket has issued a request for quotation (RFQ) to several prequalified companies to supply the country's first ERTMS signalling system.
Suppliers have been divided into three categories: traffic management system, ERTMS onboard and ERTMS trackside.
Alstom, Ansaldo STS, Indra, Siemens and Thales have been prequalified for the traffic management contract. Alstom, Ansaldo STS, Bombardier and Siemens for the onboard equipment. Alstom, Ansaldo STS, Bombardier, Siemens and Thales for the trackside infrastructure.
Jernbaneverket said it expects to award the contracts between autumn 2017 and spring 2018.
Eivind Skorstad, project manager for the introduction of ERTMS, said: "We have reached an important milestone in the ERTMS project for planned schedule.
"Now the supplier market have time to prepare their offers, while we in the project prepares us for future evaluation of tenders and negotiations."
State funding for the rollout of ERTMS across the country was approved in May. Jernbaneverket is aiming to implement the system on all of the country's rail routes by 2030.