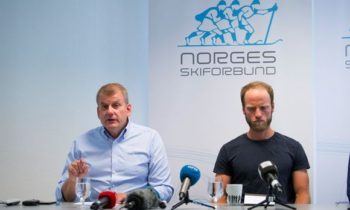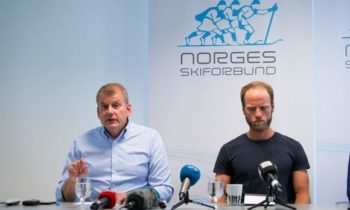 The World Anti-Doping Agency, fresh from its revelations of widespread drug use among Russian athletes, should now turn its attention to allegations of doping among Norwegian skiers, says the medical director of Finland's anti-doping authority.
The medical director of Finland's anti-doping council, FINADA, has called on the World Anti-Doping Agency (WADA) to focus its attention on investigating alleged drug use among Norwegian skiers, following the organisation's investigation into Russian doping.
This month WADA's report of widespread state-sanctioned doping among Russian athletes led to the country's track and field team being banned from competing in the Rio Olympics this summer. However the International Olympic Committee stopped short of imposing a blanket ban on all Russia competitors for the games.
Finland's anti-doping agency FINADA was among the voices calling for a full ban on Russia. But in an interview with Yle, the organisation's medical director, Timo Seppälä, said that WADA must now turn its attentions to claims of drug use in Norwegian skiing.
Last week Norwegian male skiing star Martin Johnsrud Sundby was given a two-month competition ban for misuse of asthma medication. Neither Norway's ski association, the country's anti doping agency nor the International Ski Federation called for sanctions against Sundby, but WADA took the issue to the Court of Arbitration for Sport (CAS), who imposed the ban.
"No other option"
"The CAS report shows that the Norwegian Ski Federation all but accepted Sundby's substance use. There's a doctor who prescribes overdoses, and the organisation accepts and even gives money to competitors who've used substances," Seppälä said.
He claimed the Sundby case suggests that other top Norwegian skiers have been given the maximum dose of Salbutamol asthma drugs.
"I think it's clear that WADA should now sent some sort of delegation to investigate drug use across the whole of the Norwegian Ski Federation and how they deal with the results when positive test results come back. There is no other option," he said.
Seppälä added that the investigation would be in Norway's interest, as it would be able to prove it is clean if significant problems are not found.
He said he has seen no sign of similar problems in other sports in Norway. "I haven't seen any signs, but of course they have to be looked into. You can never know," Seppälä said.