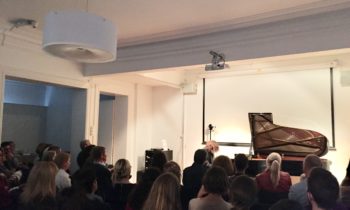 The first music star in history. The inventor of rap. The first to compose a music on a single note. But above all, a Gioachino Rossini as we had never heard, through the audacious and surprising piano version of Mario Mariani: The Rossini Variations. A reinterpretation, or rather a rewriting, of Rossini's most famous music, interpreted by Mariani's creative piano, which will be released on September 5th 2018. From the famous composer from Pesaro to his original fellow citizen, who has always worked according to the motto "another piano is possible". Mariani declares: «I always hope for another way of understanding my instrument. The work on Rossini has suggested to me, having in some way to reconstruct a music born to be performed by an orchestra, the use of extended piano techniques intended both sonic and performative, since the sound necessity also produces a gesture that becomes "theatrical". For example, in the incipit of La Gazza Ladra I play the snare with my beloved Ikea milkfrother, or use the chinese balls to make the bending on the strings, imitating the sound of the cat in the famous "Duetto Buffo" that here, with a "spaghetti western" connotation becomes a "Duello buffo di due gatti" (funny duel of two cats).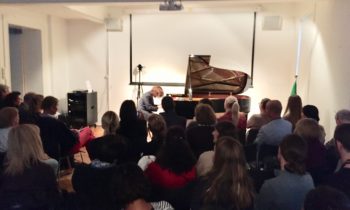 The Rossini Variations is the fourth solo piano album by Mario Mariani, a unique figure of its kind. Showman and shaman, unpredictable performer and creative interpreter who has always dealt with the piano as an instrument of knowledge and dialogue with the audience, the composer and pianist from Pesaro has distinguished himself in the international scene for his style using in his performances a wide variety of piano extended techniques, many of them of his own invention. The Rossini Variations is released a year after the The Soundtrack Variations (dedicated to cinema) and presents a captivating path, which combines respect for the Rossini figure and a whimsical, ironic but never excessive interpretation. "For years now and then I performed some paraphrases and variations on Rossini overtures and the probably the triggering event that led me to this perhaps was the repair of my beloved Steinway of 1906 (on which I later recorded Rossini Variations) making me, after years of radical experiments, feeling again the desire to play classical music. Although in "my way"… The preference initially went to the most popular pieces, so as to allow the audience to appreciate the particular sounds and variations, with the addition of some "musicological" gems like the one-note-only version of Mi lagnerò tacendo (I will complain silently) on the text of Metastasio and the Variations on La Petite Messe Solennelle that allowed me a musical excursion from John Dowland to the Addams Family, making the verse also to that "piano minimalism" that is so fashionable today and that I prefer to call "minimism", which I'm not a big fan ".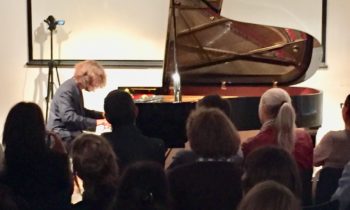 The Rossini Variations is released on the occasion of the 150th anniversary of Rossini's death (1868-2018) with remakes, variations and improvisations of the most famous pieces including the overtures of Gazza Ladra, William Tell and L'Italiana in Algeri, the Largo al Factotum, the "Duetto funny of two cats "and the famous Tarantella. The transcriptions by Mariani are flanked by polystylistic variations with moments of improvisational nature, to make the sparkling Rossinian spirit that, to use Stendhal's words, "takes away all the sad emotions from the soul". Mariani again: «When I speak of an "anti-pianistic" Rossini, I refer to the difficulty of transcribing a music originally written for orchestra, an operation made even more difficult by the sparkling Rossini spirit, full of ribattuto (playing the same note fastly for many times) that is one of the most difficult piano technique issues. Rossini himself was "pleased" of the performance difficulty of his music especially on the piano, particularly in the transcriptions. And it is said that when Liszt presented him with a transcription, however excellent, it should be the William Tell, Rossini felt a little bit disappointed" … ».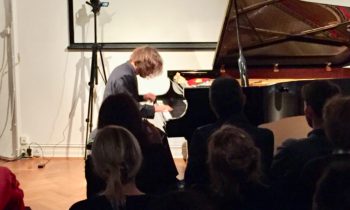 Graduated in piano at the Conservatory of Music G. Rossini, Mario Mariani is known for his long career as a composer and pianist, present in many Italian and international festivals thanks to a recognizable and eclectic piano approach. In his figure, as shown by the work for the cinema, the albums, the artistic residences and the "site specific" operations, the composer, the performer and the performer merge. The Rossini Variations is his fourth solo piano record, after Utopiano (2010), Elementalea (2012) and The Soundtrack Variations (2017). The Rossini Variations is a highly representative work of the eclectic temperament of Mario Mariani: "For me it is all part of a unique in which the figures of composer, interpretation and improviser, as it was in the past, used to belong to a single musician, merge. In addition to these figures, purely musical, I always thought of myself as a performer or rather a "piano artist" since this term can include much more. Many call me "showman" because they see me interacting with the audience with irony and – I believe – empathy. My great curiosity leads me to document and study many different disciplines and gather them in my center that is precisely the musical one and if I had to define my approach to music, but also to life, I would say that is a mixture between a Renaissance man and a hacker ».
The Rossini Variations is produced by Intemporanea Records and distributed on all platforms by Artist First. Here are the first dates of The Rossini Variations Tour: Tuesday 11st September Oslo (Italian Cultural Institute), Thursday 13rd September Stockholm (Italian Institute of Culture), Wednesday 19thSeptember Milan (La Feltrinelli Piazza Duomo), Thursday 20th September Florence (La Feltrinelli via De Cerretani), Saturday 20thOctober Tunis (Italian Institute of Culture).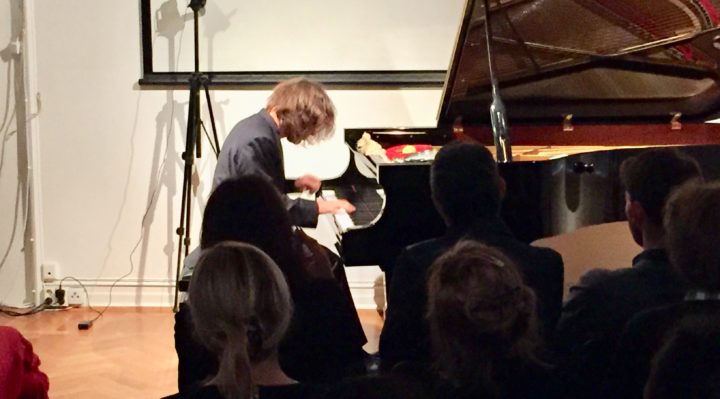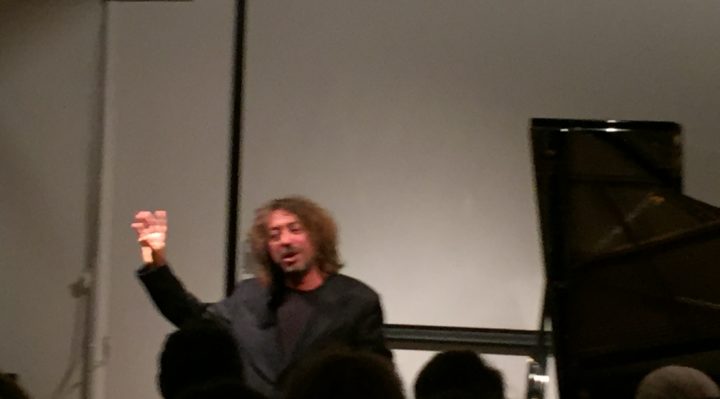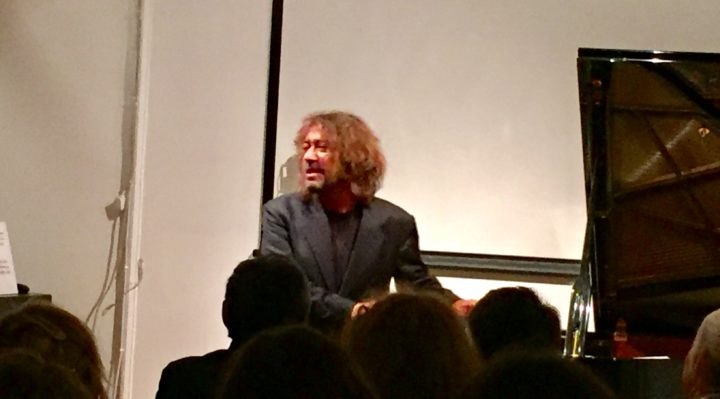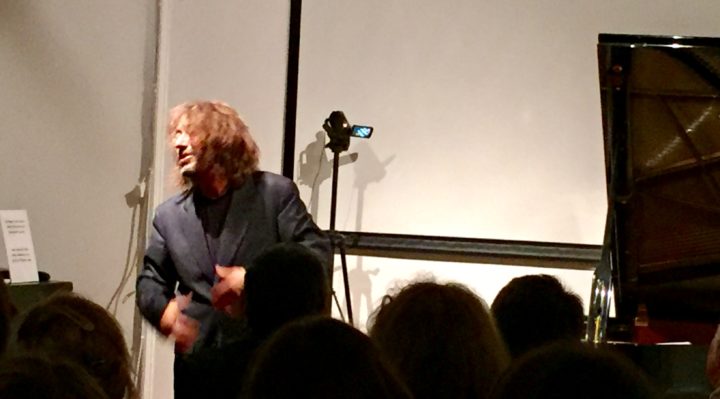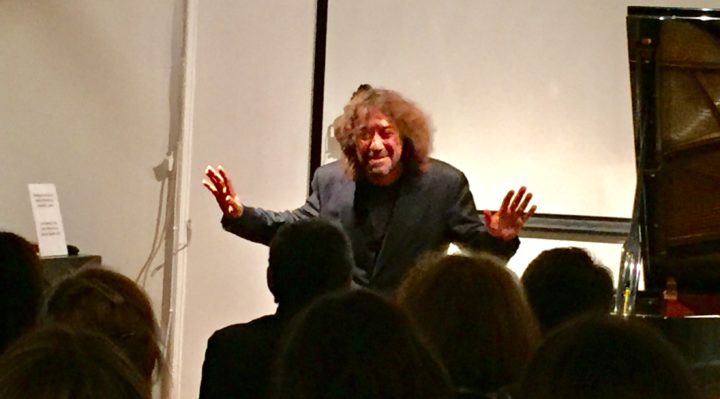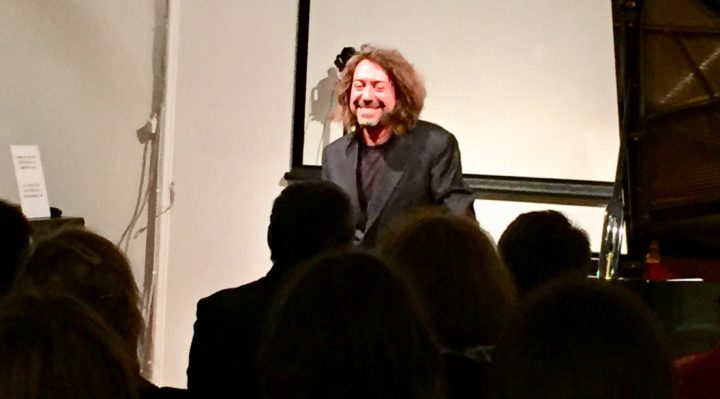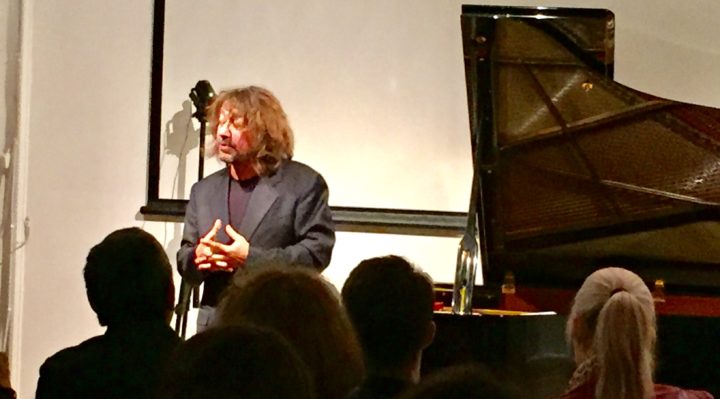 THE ROSSINI VARIATIONS
After many years and many setbacks, I have recently restored my old and beloved Steinway piano (built in 1906) and it was like opening a time capsule. At the time I started to play a kind of classical music, enjoying this new sensation, and Rossini was one of the first choices. By the way, this highly-renowned composer was born in Pesaro, which is also my hometown! His music has accompanied my entire life, and this has, perhaps, led me to take his music for granted. But playing his wonderful, inspiring and "anti-pianistic" music over and over is a challenge for both technique and transcription, allowing me once again to enjoy my beloved extended piano techniques and variations.
Mario Mariani, April 2018
Ouverture  "L'italiana in Algeri"
Defined as 'the perfection of the funny genre' by Stendhal, the Italiana in Algeri is composed by the twenty-one year old Rossini in just less than 3 weeks and is one of my absolute favourites. I feel particularly close to this work, having made a "rock & ross" version collaborating with the composer Azio Corghi in "Isabella", a personal re-interpretation, which was staged in 1998 at the Rossini Opera Festival.
Mi lagnerò tacendo (su una sola nota)
During the years of his golden exile, Gioachino Rossini composed dozens of musical variations of Metastasio's poetic text "mi lagnerò tacendo" ('I will complain silently') as if he were compulsively representing his tormented mental state. I was particularly taken by one version that had a melody consisting of a single note. Before Jobim, Scelsi, Ligeti…
 "La gazza ladra" Ouverture
If I had to choose a Rossini composition to present to an extra-terrestrial, hoping that his auditory system is similar to ours (on his perceptual ability I have no doubts), I would most likely choose the Gazza Ladra Symphony. It is music for the eyes, which takes on the most diverse forms, becoming as much a soundtrack (or rather the soundtrack) for Stanley Kubrick's A Clockwork Orange, as for a irreverent and amazing animated film by Gianini and Luzzati.
La Petite Messe Solennelle Variations
Defined by many as the spiritual testament of a great composer reaching the end of his life, the incipit of this wonderful mass has always struck me, which makes me think of a cross between Mozart and Tom Waits. The complicated harmonic development (it is no coincidence that Rossini defined himself as a "God of harmony") made it a real challenge to build variations on this theme, rewarded by surprising musical serendipities.
Figaro's dream
Here, the famous "Largo al Factotum" aria becomes the inspiration for a "psychedelic" dream in which the musical themes are fragmented and intermingled, with the presence  of figures belonging to the Rossinian century, such as Beethoven and Wagner (which Rossini had met) in addition to glimpses on the future (Debussy, Ligeti).
"Guillaume Tell" Ouverture
With this monumental work, Rossini bids his farewell to the stage. This is followed by long periods of 'silence', in reality only apparent, given the innumerable productions of the Péchés de vieillesse ("old age sins") intended for a "house audience", but no less brilliant. Also, this overture was the "involuntary soundtrack" of many films and cartoons and I tried to bring out even more the dramatic effect.
Duello buffo di due gatti
No, it is not a typo (the original version is "Duetto buffo di due gatti"). The funny Duet of two Cats is rendered in a "verist" way with a special extended technique that makes the piano meow, up to the Morricone-style spaghetti western duelling music, followed by a cathartic ending.
Rossiniana
An irreverent, yet respectful, tribute to à La Rossini with an anthology of Rossinian stereotypes, or better, archetypes.
La Danza – Tarantella
Here, the famous tarantella is rendered through a particular transcription with the use of extensive techniques, almost becoming a one man band.