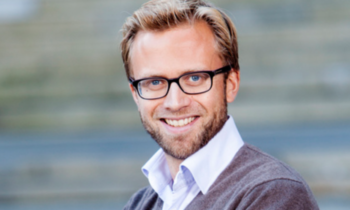 Norwegian Minister of International Development, Nikolai Astrup has said he was impressed with hard work done at Dedza District Hospital to improve care and make sure patients get best health services.
He said this Tuesday when he visited hospital where he was appreciating activities implemented in Immunization, HIV/ART, Malaria and Maternal services at the facility.
Astrup said that "I am encouraged with the Result Based Financing (RBF) for maternal and new-born health as it is moving in the right direction as there are some achievements made,"
The Minister said it is worrying to note that there are high rate of teenage pregnancies at the hospital which need to be looked into in order to reduce the rate.
Director of Reproductive Health in the Ministry of Health and Population Services, Fannie Kachale said that there is need to scale up Result Based Financing for maternal and new-born health in other districts.
"The programme has achieved a lot as there is improvement in terms of infrastructures, equipment, motivation of health workers and indicators that are improving like reduction in maternal death and reduction in new-born deaths," she explained.
Kachale pointed out that, "Currently, Result Based Financing for maternal and new-born health is implemented in only four districts in the country so if we have to improve the indicators for the country , we have to reach to more districts other than these four.."
The Director observed that teenage pregnancies have risen from 26 per cent in 2010 to 29 per cent in 2015- 2016 according to the demographic and health survey report and that government is trying its best to address the issue.
"It has even taken the head of state to summon Ministries Education, Health, Youth and Labour to come up with strategies that should address the problems that we are having with teenage pregnancies and other challenges," Kachale disclosed.
She urged the Ministries have come up with the adolescent girls and young women strategy which would be launched soon.
(allafrica)