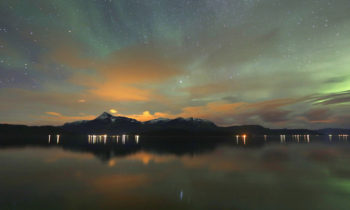 The West is beset with widening wealth gaps, shrinking middle classes and fractured societies. It's a familiar phenomenon, but what if there was a different side to the story?
Norway tops our 2017 index of inclusive economies, a study of which countries are best at providing growth that is sustained over decades, is broad-based across different sectors, creates jobs for a great majority of the population, and reduces poverty.
The small Scandinavian country of 5 million people does things differently. It has the lowest income inequality in the world, helped by a mix of policies that support education and innovation. It also channels the world's largest sovereign wealth fund, which manages its oil and gas revenues, into long-term economic planning.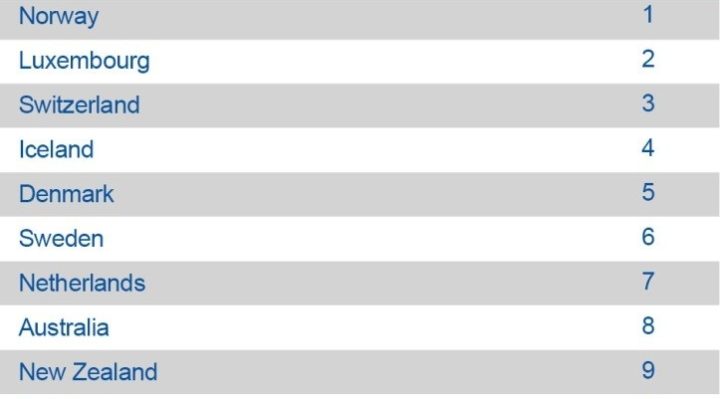 Norway has managed to translate economic growth into high and rising living standards, with a GDP per capita of $89,741, well above the average of $44,656 for 30 advanced economies covered in our report. Although the cost of living is also high in Norway, when adjusted for purchasing power parity it still has the highest median income of the economies we covered, at $60.4 per person per day.
How does it achieve this? Like the other Nordic countries and Switzerland, Norway does not have a statutory minimum wage, but 70% of its workers are covered by collective agreements which specify wage floors. Furthermore, 54% of paid workers are members of unions, compared to 11% in the United States and 25% in the United Kingdom. Overall, Norway tops the employment part of our index, both in terms of how accessible and stable employment is, and how well workers are paid.
Inclusiveness goes beyond employment to take into account other key factors such as education, efforts to close the gender gap and the carbon intensity of its economy.
On the education front, Norway comes in second on our index for the quality of the schooling it delivers, while it also tops PISA's Social Inclusion Index, a measure of how socio-economically diverse its schools are.
The government has prioritised education as a means to diversify its economy and foster higher and more inclusive growth. It promotes Science, Technology, Engineering and Mathematics (STEM) subjects, along with vocational and entrepreneurial skills. This year, it has launched a five-year Masters course for teachers, aimed at raising the quality of teaching and raising the status of the profession.
In the business sphere, it runs a Research Based Innovation (BIA) programme allowing companies to apply for Research and Development (R&D) grants as long as value is created not only for the company but for society too. Similarly, the SkatteFUNN R&D tax incentive scheme offers a tax credit to encourage R&D spending by Norwegian companies.
Norway does consistently well at closing the gender gap – whether on access to education, labour force participation or income. The ratio of women to men in the job market is 0.95, while the ratio of female to male earned income is 0.79. Norway ranks fourth out of 30 advanced economies on both counts. Back in 2003, Norway imposed a gender quota obliging companies to ensure at least 40% of board members were women.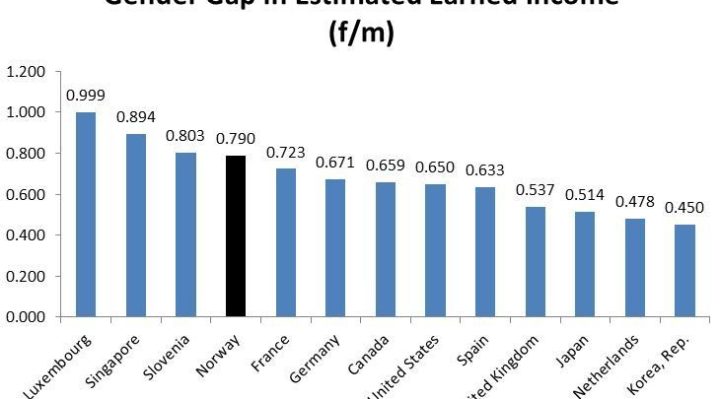 Policies that support parenthood are key to closing the gender gap and supporting inclusive growth.
Norway provides early childhood education and care for children from zero to five years of age, while parents are legally entitled to place their children in kindergartens from the age of one. The Norwegian state heavily subsidies childcare, capping fees and using means-testing so that places are affordable, although some parents report difficulty in finding an available place. Kindergartens focus on seven areas of learning, including language, numbers, creativity, nature and ethics.
Since 2013, Norway has provided for 49 weeks of parental leave at full pay (or 59 weeks at 80% of earnings). Additionally, mothers and fathers must take at least 14 weeks off each after the birth of a child.
On the environmental front, although Norway has historically benefitted from selling fossil fuel reserves, some 98% of its energy production currently comes from renewable sources, mainly hydropower. Other policies include support for electric vehicles which means that half of all new cars bought in Norway are electric or hybrid.
Overall, Norway has identified the weaknesses that its economy is exposed to – such as oil price shocks – and harnessed its natural strengths to deliver broad-based growth, employment and high living standards through long-term policies.
Calls for inclusive growth have mounted. While Norway is more fortunate than most, it does offer some valuable lessons to policy-makers from other parts of the world.
(weforum)