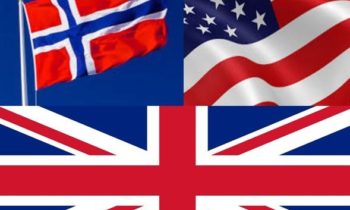 The members of the Troika (Norway, the United Kingdom and the United States) are appalled by the Sudanese government's aerial bombardment of civilians in Kauda and the Heiban area of South Kordofan, including the bombing of St Vincent Elementary School on 25 May. The Sudanese government has a responsibility to protect all its citizens. We urge all parties to end the violence and allow immediate humanitarian access to those in need. We believe that the Roadmap presented by the African Union High-Level Implementation Panel represents the way forward.
The Troika countries are also deeply concerned by the Government of Sudan's de facto expulsion of Ivo Freijsen, the Head of the Office for the Coordination of Humanitarian Affairs (OCHA) in Sudan. The Government of Sudan's action contributes to the increasingly difficult environment to address humanitarian needs in Sudan.
The humanitarian situation remains critical, with over 5.4 million people in need of humanitarian aid. We fully support OCHA's mandate in Sudan and call on the Government to review this latest decision, and lift restrictions on the timely delivery of humanitarian assistance to all Sudanese affected by crisis and conflict.