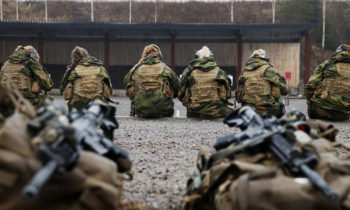 In 2014, Norway created the world's first all-female special operations unit — out of necessity.
Beginning in 2001, Norway's top special operations unit, the Forsvarets Spesialkommando, or FSK, played a tip-of-the-spear role in Operation Enduring Freedom, often working alongside Delta Force and Navy SEAL operatives. However, the FSK, like many all-male Western military units operating in predominantly Muslim countries, found itself disadvantaged when it came to one pretty major aspect of counterinsurgency: dealing with the local female population.
"In Afghanistan, one of our biggest challenges was that we would enter houses and not be able to speak to the women," Capt Ole Vidar Krogsaeter, an officer with the Norwegian Special Operations Forces, said in an interview with Foreign Affairs. "In urban warfare, you have to be able to interact with women as well. Adding female soldiers was an operational need."
Enter the Jegertroppen, or "Hunter Troop" — the world's first and only all-female special operations unit.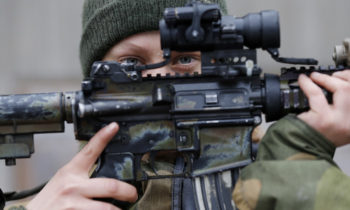 Since its establishment in 2014, Jegertroppen has earned a reputation for its rigorous instruction and low acceptance rates. Its yearlong training program includes a series of grueling challenges, and candidates must complete modules in Arctic survival, counterterrorism, urban warfare, long-range patrols, and airborne operations. According to the Norwegian Special Operations Forces Command, only 13 of the unit's 317 candidates made it through the Jegertroppen course in 2014 — a 96% attrition rate that is similar to the Forsvarets Spesialkommando's. 2015 posted similar numbers.
Colonel Frode Kristoffersen, the head of Norway's Special Forces, told Foreign Affairs that the Hunter Troop will have a huge impact on Norway's military capabilities. For one, the Jegertroppen's presence on the ground could open up critical interactions and information channels with indigenous female populations in future conflicts, especially in the Middle East. Kristoffersen also explained that the unit's members have displayed superior shooting and observation skills.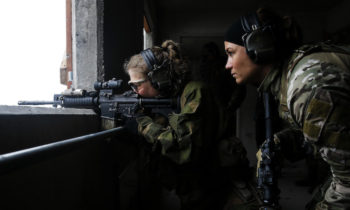 The creation of an elite all-female unit highlights a trend in Norway's increasingly diverse armed forces. In 2002, women comprised only 0.7% of its military. That number is now at 10% and steadily growing, with most projections suggesting that the Norwegian military will be 20% women by 2020. In 2015, Norway became the first NATO country to introduce universal conscription. Norwegian officials maintain the changing military landscape does not affect the selection criteria. Physical standards for women are almost the same as they are for men, with only a few exceptions— for example, Jegertroppen soldiers carry 60-pound rucksacks instead of the heavier 88-pound packs their male counterparts carry.
It's still too early to say whether this will spell mixed-gender combat deployments for Norwegian special forces, because the "Hunter Troop" is still considered a "test project" and hasn't rotated overseas yet. And of course, a lot will need to be done to ensure these all-female units aren't regarded as second-tier outfits if and when they deploy. But if the Jegertroppen continue to grow their applicant pool and raise the bar for future classes—the applicants for its second class scored higher than the first— it seems likely that they'll be fighting alongside their male counterparts in future conflicts.
(taskandpurpose)