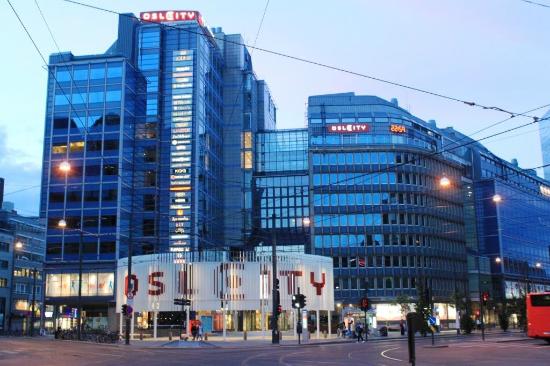 Oslo Guldsmeden was the first hotel in Norway to be awarded Green Globe certification. Green Globe recently recertified the property for the fourth consecutive year.
The Oslo Guldsmeden is an eco-boutique hotel located in the center of Norway's capital city, just minutes away from the Royal Palace, the Oslo Concert Hall and the waterfront. The colorful area of Aker Brygge is also close by with its many bars and restaurants.
Christian Wallis, General Manager at the hotel said, "We're happy and proud to have achieved re-certification by Green Globe at Oslo Guldsmeden. We appreciate the effort that goes into continuously updating the criteria and making them relevant for all parts of the world, and we appreciate that it takes true dedication on our part to obtain this certificate. The authenticity means a great deal to all members and colleagues of the Guldsmeden Hotels community, and we value knowing that Green Globe leaves no stone unturned."
Oslo Guldsmeden has a warm and intimate atmosphere with an underlying theme of sustainability that is reflected in the attitude of its staff through to its environmental actions. The hotel prides itself on its official Golden Ø label, which all Guldsmeden Hotels have received. The Danish and Norwegian Ministries of Food and Agriculture regulate the Ø Label, and the Golden Ø is only given to restaurants that use over 90% of organic produce. All meals and drinks at the Oslo Guldsmeden use only seasonal produce available from local organic suppliers.
The hotel's little herb garden supplies their 100% organic restaurant, Le Manon with fresh flavors. Organic Fridays, a unique cocktail hour launched by the hotel, is quickly becoming a popular event within Oslo.
Oslo Guldsmeden has also instigated a new initiative finding new ways to use food leftover from the breakfast buffet. Salad ingredients, for example, can be served at all meal times, but can also be used as ingredients in other dishes rather than simply being thrown away. The hotel has an extensive food waste program that is summarized in their "Love Food, Hate Waste" policy printed on restaurant napkins. The aim of the message is to raise awareness and spark discussions regarding sustainability amongst guests.
The preference by the hotel to use environmentally friendly amenities has led to Guldsmeden Hotels creating its own line of eco-friendly products. The ILoveEcoEssentials beauty range consists of organic soaps and body wash, oils, shampoos and creams. Oslo Guldsmeden uses these luxurious and beautifully packaged products at its spa. The products are complementary in guest rooms.
For further information, please see Oslo Guldsmeden's complete Sustainability Management Report. Five other Guldsmeden properties in Denmark are all currently undergoing the recertification process – Aarhus Guldsmeden, Axel Guldsmeden, Babette Guldsmeden, Bertrams Guldsmeden and Carlton Guldsmeden.
Green Globe is the worldwide sustainability system based on internationally accepted criteria for sustainable operation and management of travel and tourism businesses. Operating under a worldwide license, Green Globe is based in California, USA and is represented in over 83 countries. Green Globe is an Affiliate Member of the United Nations World Tourism Organization (UNWTO).
Green Globe is a member of the International Coalition of Tourism Partners (ICTP) .