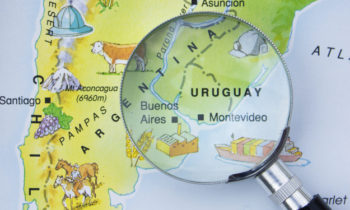 'We are now seeking to intensify our cooperation with Argentina and Uruguay. The Argentine Government has initiated ambitious economic reforms, which bode well for our future cooperation,' said Minister of Foreign Affairs Børge Brende.
Mr Brende will visit Argentina on 30 June–1 July. The main purpose of the visit is to strengthen Norway's political and economic ties with Argentina, and explore opportunities for increasing Norwegian business activities in the country.
During his visit, Mr Brende will have talks with Argentine Minister of Foreign Affairs Susana Malcorra and Vice President Gabriela Michetti, among others. In addition to current foreign policy issues, topics for discussion will include developments in Latin America, trade policy and investments. Ms Malcorra is one of the candidates for the post of Secretary-General of the UN, and UN matters will also be a key topic for the talks.
Mauricio Macri assumed office as President of Argentina last December, and has in a short space of time initiated far-reaching, market-friendly economic reforms. The Government has lifted currency exchange restrictions, removed import and export duties, shown greater interest in openness in trade policy, taken important steps towards resolving the longstanding debt crisis, and facilitated increased foreign investments.
'We believe there is potential to increase investments by Norwegian companies in Argentina in the time ahead, and we hope this visit will mark a new start for cooperation between Norway and Argentina,' said Mr Brende.
Mr Brende will also open a Norwegian–Argentinian energy forum, which will be attended by a range of Norwegian actors. The aim of the forum is to provide a meeting place for representatives of Norwegian companies operating in the Latin America region and their Argentinian counterparts, where they can explore the new opportunities that are now emerging.
Mr Brende will also visit Uruguay on 1–2 July, where he will meet Foreign Minister Rodolfo Nin Novoa and Minister of Finance Danilo Astori, among others. Discussions will focus on the planned negotiations on a free trade agreement between Efta and the free-trade area Mercosur, as well as cooperation between Norway and Uruguay.
Uruguay is currently a member of the UN Security Council and president of Mercosur, and it will hold the Mercosur presidency until July this year. Uruguay is also playing a leading role in the region when it comes to promoting the rights of sexual minorities (LGBTI people).
'Uruguay has impressive international rankings in a range of areas and is an important partner in international forums. Norway is very willing to share its experience in areas where Uruguay is seeking closer cooperation with us. In particular, we have noted its interest in the Norwegian model for management of oil and gas resources,' said Mr Brende.