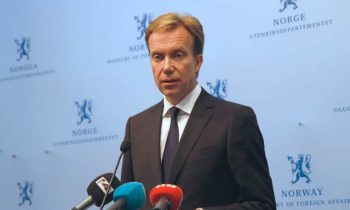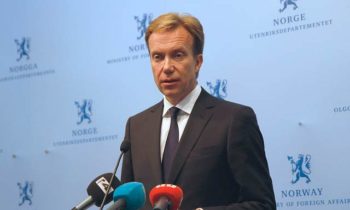 'I am looking forward to receiving colleagues from 12 key African countries on Thursday and Friday this week. They include the foreign ministers of Africa's two largest economies, Nigeria and South Africa. Developments in Africa are important to Norway, and we have many common challenges. African countries are also important as cooperation partners and markets,' said Minister of Foreign Affairs Børge Brende.
The Africa-Nordic Meeting of Foreign Ministers is held once a year, and is hosted alternately by an African and a Nordic country. Last year's meeting was in South Africa. The meetings provide a framework for an informal, open dialogue on international topics that are relevant both to the Nordic region and to Africa. This year, issues on the agenda include economic development, job creation, migration and terrorism. The foreign ministers of the following countries will be attending the meeting: Algeria, Angola, Benin, Botswana, Ghana, Mali, Mozambique, Niger, Nigeria, Senegal, Somalia, South Africa and Sweden. Finland will be represented by the Minister for Foreign Trade and Development, and Denmark by a state secretary from the Foreign Ministry.
'Several of the world's fastest growing economies
are in Africa. The continent has a large population of young people and there is a huge need for more jobs. Through our cooperation with African countries, we will seek to create a good framework for investment and job creation. At the same time, several African countries are facing major challenges related to terrorism and violent extremism. This creates security problems for us as well, and greater effort and closer cooperation are needed to deal with these issues,' said Mr Brende.
Members of the press are invited to meet the foreign ministers when they visit the Holmenkollen ski jump at 18:00 on Thursday 26 May. They are also invited to the opening of the meeting at Holmenkollen Park Hotel at 10:00 on Friday 27 May. The foreign ministers will take a boat trip on the Oslofjord starting at 17:15 on Friday. This will be hosted by the Norwegian–African Business Association, and representatives of the Norwegian business sector will also take part.
(MFA)