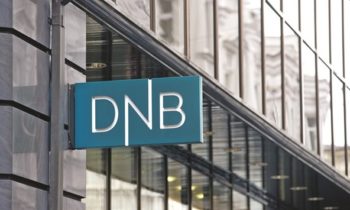 The European bank that would suffer the smallest capital loss in a recession is DNB ASA, Norway's biggest lender.
According to the financial regulator in Oslo, DNB did so well in the European Banking Authority's stress test because lenders in Norway have less leeway to reduce the share of assets against which they're required to hold capital. To ensure banks don't get too creative, their use of risk weighting is limited by a floor that Norway's regulator says adheres more closely to the principles that underpin the 1988 Basel I standards.
"We have chosen this way because we think it is the way it should be done according the Basel Accord, and the way it probably will be done in the future," Emil Steffensen, deputy director general at the Financial Supervisory Authority, told Bloomberg.
The EBA tested banks representing 70% of Europe's financial industry to see how they would fare after three years of recession and plunging property markets. While Sweden's biggest banks ranked highest, based on common equity Tier 1 ratios, DNB's capital buffer hardly changed at all in the stressed scenario, slipping a mere basis point.
The bank which suffered the biggest depletion was Banca Monte dei Paschi di Siena SpA, losing 14.51 percentage points in capital.
Deutsche Bank's capital situation would deteriorate 3.32 percentage points, while Royal Bank of Scotland Group Plc's would sink 7.45 percentage points, the EBA tests show.
DNB's capital measured against total assets – the so- called leverage ratio – also fell by only one basis point, to 6.30%.
"What we have done on risk weights, what we have done on floors, what we have done on dividends, points in the right direction," Steffensen said. "There has been a capital building in Norwegian banks while keeping risk-weighted assets on a prudent level."
The EBA on Wednesday recommended a minimum leverage ratio of 3% and said the world's largest lenders should perhaps face a higher requirement. That's consistent with a January proposal by the Basel Committee on Banking Supervision, which sets global rules.
The measure would limit institutions' ability to take on "excessive leverage while maintaining comfortable risk-based capital measures," the EBA said.
Basel in 2004 adopted a new policy – Basel II – allowing banks to calculate their risks internally. It also imposed a floor to prevent capital ratios from dropping too low.
But implementation varied from country to country, with some interpreting the floor as a minimum capital level while others, including Norway, have viewed it as a floor that limits the freedom of banks to use internal models to reduce their risk- weighted assets. Now, Basel is revisiting that floor, which was originally to be temporary. Countries such as Sweden and Denmark, where banks have tended to use low risk weights because default rates have historically been low, are fighting the move. They're lobbying Basel and plan to take the battle to the European Union if they fail. Norway isn't joining them.
"Our opinion is that the floor should be on risk-weighted assets," Steffensen said. Where Basel sets the floor will also be important, he said.
DNB's ability to withstand losses is already being tested as its clients get buffeted by a bear market in oil while negative interest rates across much of the Nordic region erode the bank's income.
According to Steffensen, "Norwegian banks need to strengthen their capital also in 2016, so the FSA is expecting banks will retain a large part of their profits also this year."
(gulf-times)