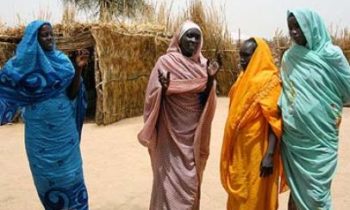 The European Union Delegation, Norway and Switzerland embassies in Sudan Tuesday expressed concern over the case of a Sudanese girl sentenced to death for killing her husband who raped her because she refused to be married to him.
Last Thursday, a Sudanese court in Omdurman sentenced Noura Hussein, 19 years, to death after her husband's family refused to accept financial compensation.
Activists seek to mobilise the international community over Noura's case, while her lawyers prepare to appeal against the verdict.
"The Ambassadors of the resident EU, Norway and Switzerland Embassies in Sudan are following with close attention and concern the situation of Noura Hussein, who has been recently sentenced to death for killing her husband after being forced into marriage and allegedly raped," reads a statement issued in Khartoum on Tuesday.
The statement underlined the firm opposition of their countries to the death penalty whatever the place and circumstances. It further added that "They also remain fully committed to the universal abolition of this cruel and inhumane punishment which is a serious violation of Human rights and human dignity".
The European diplomats further called on "all States" to join a moratorium on the death penalty. Further, they pointed to the principle of the 1948 Universal Declaration of Human Rights which provides that "marriage shall be entered into only with the free and full consent of the intending spouses."