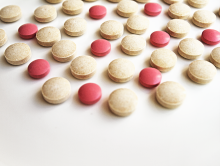 This week the world has gathered in New York during the UN's Special Session on drugs (UNGASS2016), to discuss the way forward on drug policy.
– Norway's priority during the negotiations is to strengthen the health perspective, so that persons addicted to drugs are given health care. We will work to ensure that human rights are respected and show clear opposition to the use of the death penalty, says the Minister of Health and Care Services, Bent Høie.
During UNGASS2016, an outcome document will be adopted on the status of the world drug problem and the remaining challenges leading up to 2019, when a new plan of action will be negotiated.
– This is an important meeting for the development of world drug policy. Norway will work to improve the balance between control and care by strengthening the health perspective in world drug policy, where the main objective will be to safeguard health and welfare, says Minister of Health and Care Services, Bent Høie.
There are currently many countries that disproportionately emphasize control and strict punishment for drug-related crimes, including the death penalty.
– Norway will emphasize that human rights must be respected in drug policy and show clear opposition to the use of the death penalty, says Høie.
Some countries have considerable challenges related to illicit drug production and smuggling, involving violent cartels, corruption and money-laundering. Norway will support measures to streamline the cooperation against organized drug crime.
– At the same time, we will work to promote the UN's Sustainable Development Goals with an emphasis on good governance. We know that this is an important prerequisite for development, health, rights, alternatives to illicit drug production and efforts against organized crime, says Høie.
Another important issue for Norway is to ensure that patients have access to medications that contain controlled substances. In many countries, patients do not have access to such medications. This may be important for treatment, for example as pain relief for cancer patients. Norway is organizing a side-event on this topic during UNGASS and the Minister will make a statement and chair the debate.