–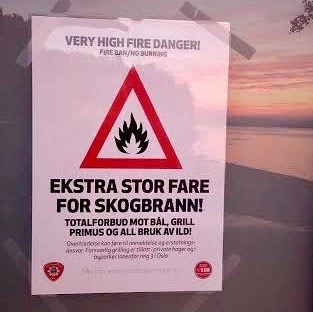 The combination of high temperature and lack of rainfall has been quite exceptional. Together with 2014, it is the hottest July month we have had, – says climate scientist Reidun Skaland at Meteorological Institute to Dagsavisen. – If you see Norway as a whole, temperatures have been 4.3 degrees above the norm. Eastern Norway has been the warmest with 5.3 degrees above the norm. Oslo thrones at the top, with 5.6 degrees above the norm. Thursday July 24th was the hottest day ever measured at Blindern, Oslo, with 33.4 degrees. In summer 2009 it showed 33 degrees. The former observation station at Solli Plass, Oslo, started 160 years ago and measured 35 degrees on July 21, 1901. 
Very high fire danger. All use of fire,  even outdoor cigarette smoking, was forbidden till it started raining in August.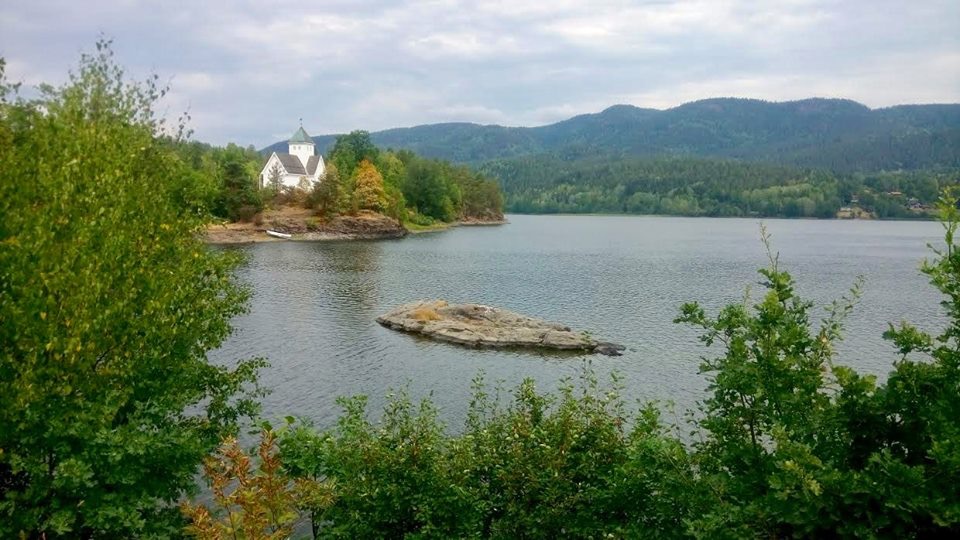 Taiwan shaped Islet appears next to Eidsfoss Church, Norway, as hot weather and no rain since May has lowered the surface of the lake. The church was built in 1904
– We have received about half of the rainfall that is normal for July on a national basis. But the southern Agder counties had only a third of the usual rainfall. It is the dryest July in 117 years, only 1901 had less rain in Norway, says Reidun Skaland. – I believe we must be prepared to get more summers of this type in the coming years.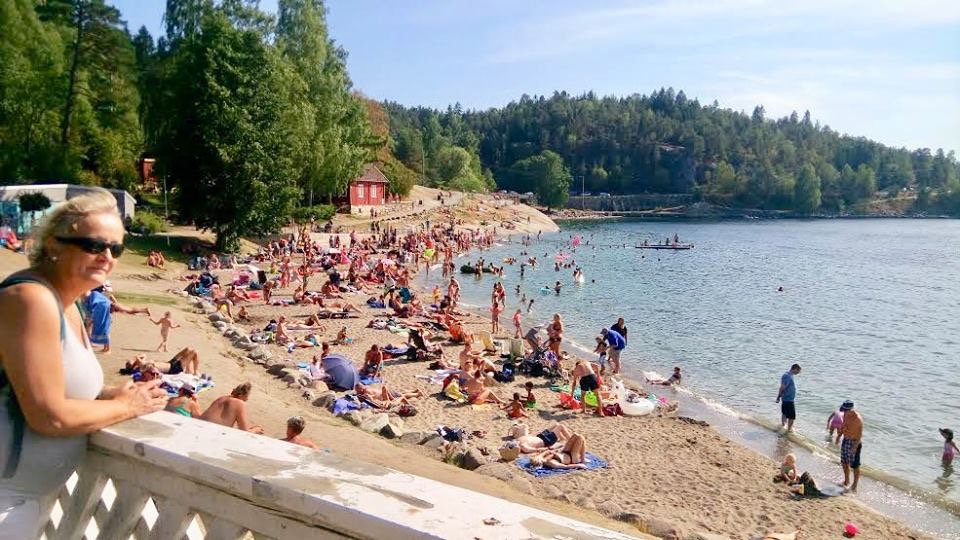 Photo July 26, from Hvervenbukta, Oslo.
– Good weather in several parts of Norway has led to increased activity in sea and water. We have had a 40-50 percent increase in all types of assignments this summer, explains Communications Manager Frode Pedersen in the Rescue Company (Redningsselskapet) to NRK on 20th of July. – So far this month, twelve people have died in drowning accidents. It's more than all July last year.
Mr. Geir Yeh Fotland – Taiwan National Correspondent NORWAY NEWS.com
Email: – geiryeh@gmail.com, or news@norwaynews.com