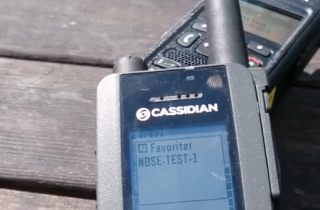 MSB announced yesterday that on June 28 the first live tests of connecting Rakel (Sweden) with Nødnett (Norway) have been carried out with great success.
The tests are part of a large project named NOR-SWE ISI (Inter system interface). The main purpose of the project is to ensure effective cross-border communication between Sweden and Norway who share a 1619 km long border.
You can find below a simple video filmed with a smartphone showing two terminals – one from Rakel and one from Nødnett.
The conversation is as follows:
Can you hear us Sven Erik and Magnus? (Norwegian)
This is Magnus, I heard you very well. I will try on other terminals as well…. (Swedish)
(tetra-applications)