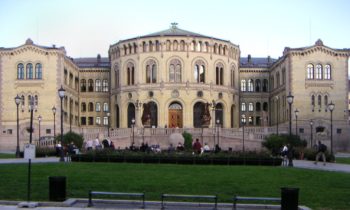 Prime Minister Erna Solberg visited the French Embassy to sign the condolence protocol and leave flowers. She mentioned that it is difficult to protect ourselves against this kind of terrorism.
– It is very difficult to protect ourselves against such acts and it is difficult to protect ourselves against terrorism run by a men. There are much could be done in terms of prevention and we shall learn from the police find out on this case. One can prevent much but anyone can acquire a truck, said Solberg to NTB about the terrorist attack that cost 84 people losing their lives in Nice.
Solberg believes it will be important to identify the subject of the perpetrator that conducted the attack.
– She was asking if he has affiliation with any organizations, also he has fast become radicalized and have hidden it well, or was this a mental confused person who has been inspired by the bombing, which has been done before?
– It is important to know this in order to better know what you're fighting against. ISIL has encouraged terrorist acts and attacks against Western values and in this respect they inspire also people with mental challenges that may be imbalanced, said Solberg to use another term for extremist group ISIL.
Source: NTB scanpix