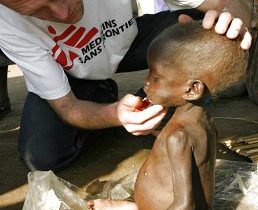 Doctors Without Borders confirms that one of our organization's Norwegian field workers in Sierra Leone has tested positive and has been diagnosed with bleeding fever ebola, confirms Anne Cecilie Kalteborn in MSF's Norway branch to Norwegian media VG. The Norwegian health worker is tonight being flown with an ambulance flight from the capital Sierra Leone. She will probably land in Norway Monday night or Tuesday night.- We are working to transport our colleague home as soon as possible, says Kaltebotn.
The woman, who has been working for MSF in Sierra Leone's second city Bo, has according to VG's sources been feeling increasingly ill during the weekend.
When the symptoms of Ebola, fever and sickness, were felt, she was put in isolation and lab-tests proved she was infected.
– This is a situation we take very seriously, says the Norwegian Foreign Department.
The woman will be flown to Oslo's main hospital, Ullevål, were a full team of doctor's are ready to receive her.
Bo is a district in Sierra Leone that is badly hit by the epidemic: 227 suspected cases are reported in the area were the Norwegian woman was infected.
(VG)