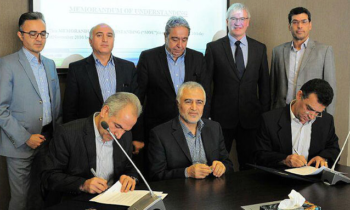 Iran's Association of Oil Industry Companies Health, Safety and Environment signed an MoU with the Norwegian company of Lloyd's Register (LR) in the field of HSE.
HSEOIC received the LR certificate to provide local companies with HSE training and provide risk assessment to companies involved in the oil and gas sector, Shana reported.
LR is a global engineering, technical and business services organization wholly owned by Lloyd's Register Foundation — a UK charity dedicated to research and education in science and engineering.
Founded in 1760 as a marine classification society, LR now operates across many industry sectors, with over 9,000 employees based in 78 countries.
LR has a long-standing reputation for integrity, impartiality and technical excellence. LR gives compliance, risk and technical consultancy services to clients and ensures them that their assets and businesses are safe, sustainable and dependable.
Through its global technology centers and research network, LR is at the forefront of understanding the application of new science and technology to future-proof its clients businesses.