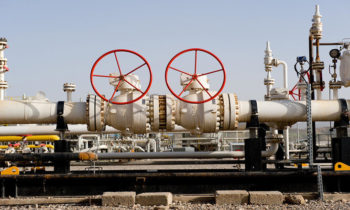 Norwegian DNO oil and gas operator announced on Thursday that the company expanded investments in the oil sector in the Kurdistan Region.
The Norwegian company in a statement on its website announced that strong first quarter results have encouraged the expanded investments, including doubling of planned 2017 wells at the Tawke field in the Kurdistan Region.
DNO also revealed that the first quarter results recorded net profit of 15 million USD, reversing a net loss of USD 31 million in the previous quarter, the statement added.
According to the statement, DNO is planning to develop eight new production wells as part of the expanded 2017 Tawke program, of which six are Cretaceous and two are shallow Jeribe wells.
DNO added that the company since last year has received 122 million USD from the Kurdistan Regional Government (KRG), including 23 million USD towards DNO's booked receivables for previous deliveries.
The DNO revealed that it "produced an average of 3,000 barrels of oil per day from the recently drilled Peshkabir-2 well during a two-week test period in April," stating that "the produced oil trucked to DNO's facilities at Fish Khabur and exported."
"The Peshkabir-3 appraisal and production well will spud in summer 2017," the statement read.
"The Company is preparing an accelerated development plan utilizing an early production facility to bring the Peshkabir field onstream by the end of this year," the statement concluded.
In January 2017, DNO announced that the company's the Peshkhabir-2 well drilling in the Kurdistan Region found oil in the southern part of the Peshkhabir oil field.
The company mainly operates in the Tawke oil field located in Duhok Province, northern Kurdistan Region.
(Kurdistan24)