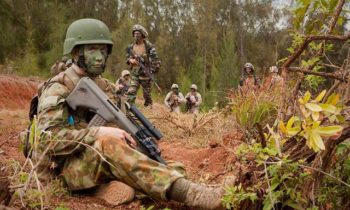 Norwegian Armed Forces are now making preparations to welcome a fighting force of 300 USA Marines at Værnes.
Norway will host a fighting force of 300 US Marines at Værnes in central Norway, reprots Adresseavisen.
Several defense sources say that in a short time the US soldiers will be stationed at Værnes garrison.
Defence Minister Ine Eriksen Søreide writes in an e-mail to the newspaper that this is part of the close dialog on military level between the US and Norway.
– The initiative has not yet been politically processed in the Ministry of Defence, so we have not more detailed answers currently, says Søreide.
Researcher John Christian Skorgen by Norwegian Foreign Policy Institute believes this could be perceived as construction of a military base in Norway and that it will lead to reactions.
– This happens at a time when the relations between Russia and NATO is difficult. There is every reason to provoke them, he says.