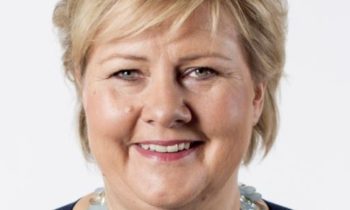 Norwegian Prime Minister Erna Solberg hopes the Nobel Peace Prize will give inspiration to continue the work on the peace prosess.
'I would like to congratulate this year's Nobel Peace Prize laureate, Colombia's President Juan Manuel Santos,' said Prime Minister Erna Solberg.
'The prize has been awarded to a leader who has shown great political courage in taking a seat at the negotiating table to seek a peaceful solution to the longest-running conflict in Latin America. The award honours the memory of the many victims and their families. They are the people who have suffered most during this long and terrible conflict, which has dragged on for more than 50 years,' said the Prime Minister.
A narrow majority rejected the negotiated agreement in the referendum on 2 October. This shows that there is still work to be done to bring about the peace that the people of Colombia desire and deserve. It is encouraging that the Colombian Government and the FARC are maintaining the ceasefire, and it is vital that they continue to do so.
'The people of Colombia have not rejected peace. It is crucial to continue to listen to all the different voices as work on the peace process continues. We hope that the award of the Peace Prize will be a support and inspiration in the time ahead,' said Ms Solberg.
Norway has facilitated the peace process together with Cuba, and has followed the negotiations between the parties closely over the years.
'We have seen at first hand how much progress the parties have made from their starting point. We hope that it will be possible to find a common path towards lasting peace for Colombia. Norway is ready and willing to continue to support these efforts,' said Ms Solberg.