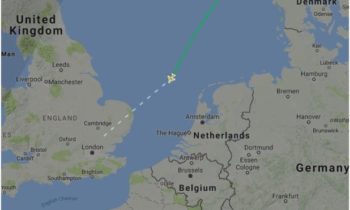 A plane bound for Stansted Airport has declared a mid-air emergency over the North Sea.
The Ryanair flight was on its way from Gardermoen Airport in Oslo, Norway, when the pilot announced an emergency situation on-board.
It was due to land at Stansted at 8.42am and was flying over the North Sea at time the emergency was declared.
The Boeing 737-800, which left Gardermoen at around 7.40am was en route to London when pilots used their sqwak 7700 code signal to declare an emergency on board just before landing.
The plane was travelling at around 38,000 ft when the emergency was declared.
(essexlive)