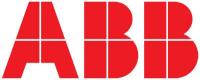 The Research Council of Norway has awarded ABB a NOK 10 million research grant to develop subsea technology for use on the Norwegian continental shelf and the Barents Sea. This is the third award for ABB as part of the Council's DEMO2000 initiative. Previous funding rounds, both in 2016, totalled NOK 20 million. ABB is currently engaged in a five-year joint industry program (JIP), which commenced in 2013, to develop pressure-compensated electrical and control equipment as part of a drive to move oil production systems from surface platforms to the sea bed.
DEMO2000 promotes the long-term competitiveness of the Norwegian oil and gas industry by helping companies, their suppliers and research institutes to collaborate with the development and testing of prototypes, before moving to the offshore installation of production models. The Research Council of Norway has allocated NOK 85 million in support of oil and gas research, with 13 projects receiving funding.
ABB's funding, which will be allocated over three years, was granted after a positive assessment of the feasibility and cost financing of its research by a panel of experts from the Council. "We are pleased to receive this important contribution to our development of subsea power solutions," says Per Erik Holsten, managing director of ABB's Oil, Gas and Chemicals business. "This award recognises ABB's continued innovation in subsea technologies around the world. The research result will contribute to the creation of a complete subsea factory; turning the vision of leading oil and gas companies into reality."
ABB entered into the JIP with a number of leading oil companies in 2013. The aim is to advance Statoil's vision for an autonomous subsea "factory" that can be powered and controlled from shore. The program aims to develop equipment that can transmit electrical power up to 100 MW, delivered over a distance of 600 km, and which can operate at a water depth of 3 km for 30 years with little or no maintenance. ABB has moved from laboratory testing of physical principles to manufacturing sub-assemblies and prototypes. The first installation of the subsea power products in the real offshore production site is expected to begin in 2020.