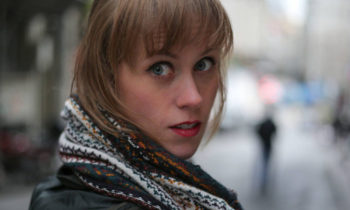 Silje Rønning Kampesæter, the Middle East correspondent for the Norwegian Aftenposten daily, had to leave Turkey after her application for a press card was rejected by the Prime Ministry's Press Office. Aftenposten published an article on Tuesday reporting this is the first time since 1971 that one of the paper's reporters is being forced to leave a country. The last occurrence took place in Soviet Russia.The Norwegian reporter arrived in Turkey on Sept. 24, 2015 and immediately began her application process. "Since it took quite some time, and I was eager to get it done by the early election [on Nov. 1], I was calling on a weekly basis to see where my documents were in the process," she told Today's Zaman in a phone interview.
She learned, after calling the Prime Ministry's Press Office, that her request for a press card had been declined on Nov. 10. The Aftenposten reporter did not receive anything in writing confirming this.
Shortly after the news outlet's Middle East correspondent arrived in Turkey, a bombing took place in Ankara on Oct. 10, taking the lives of 102 people during a rally for peace. Kampesæter went to the capital and wrote about the Turkish Medical Association (TTB), who at the time feared they might face trouble from the government for aiding injured victims from the bombing similar to how many doctors were tried for aiding injured protesters during the Gezi Park protests in 2013.
"I knew that the government read my article. After my article was published, the Prime Minister's Press Office contacted me on Twitter and told me if I wanted to talk to them, that I could contact them." Government officials in Turkey are not allowed to speak with journalists who do not have an official press card given by the Prime Minister's Office. "It was almost like giving me a way in the back door to interview them," she added.
The reason for her persona non grata status is unclear at the moment, but Kampesæter is under the impression it has to do with the Kurdish ethnicity of her fiancé. She explained to Today's Zaman that Norwegian diplomats and her editor-in-chief have received hints that this is the reason for her rejection.
She noted: "He is a German citizen, and has never been politically involved. We've barely been to Turkey before. In fact, he was just going to come on a tourist visa, and then go back." The Aftenposten article also wrote: "The Turkish embassy in Norway have indicated that the press accreditation would be granted, if the paper changes its correspondent. Aftenposten has no such intention. The alternative is to move the Middle East bureau to Amman, Jordan."
Kampesæter is currently in Oslo.
Kampesæter is not the first foreign reporter to face trouble from the government. In September of last year, Frederike Geerdink was deported after reporting from the country's mainly Kurdish Southeast. Iraqi-Kurdish Vice reporter Mohammed Ismael Rasool, a journalist for the UK-based VICE News, was imprisoned for 131 days until he was released in early January.