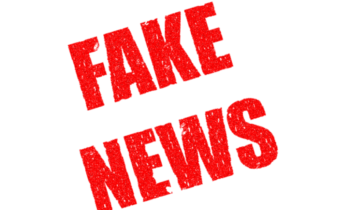 One of the sucky legacies of 2016 is the surge of fake news. Donald Trump rode a wave of misinformation to the White House and British voters shot themselves in the foot after listening to the false promises of Brexit.
Norway is one of the countries that isn't especially keen on following the fuckups of the US and UK by letting lies slide. That's why Norway's three biggest competing media outlets announced a joint project to combat fake news.
Dagbladet, VG and the public broadcaster NRK will launch a joint website Faktisk, meaning 'factual' (but pronounced 'fuck-dis'), that will be dedicated to fact-checking. The service will be up and running in May and will rank how factually correct political news items are on a five point scale from 'absolutely true' to 'completely wrong'.
The fact-checking will initially be done with a good ol' human read-through, but the people behind Faktisk have bigger plans for the future.
In an interview with Nieman Lab, Jari Bakken, a VG developer is working on building a new CMS instead of relying on dominant what platforms like Facebook might offer for fact-checking.
Although the VG and other news outlets have advanced CMSes for their websites, Bakken says they aren't equipped with the tools needed to fight fake news.
[W]e are not just making articles. We are making fact checks. We need a CMS that can cut up our fact checks into parts, that will then make it possible in the future to use it in automation and artificial intelligence efforts. Our traditional CMSes are not made for this.
The issues that Faktisk will deal with will probably be centered around climate change, international relations, and Norwegian politics and elections. To encourage transparency, Faktiskt will share and distribute the articles that have been ranked by the website.
Visibility of the fact-checking will be the key to a better and more factual debate in Norway. In addition to allowing any media outlet to take and embed the fact checks, Faktisk is also looking for ways to engage the younger audience, for example through Snaphchat Discover.
Faktisk is truly a historic partnership involving competing companies trying to establish better and more factual debates that will benefit society. It's almost like if 'fantastic' Fox News and 'very fake news' CNN got together and managed to agree on which political news are factual and which aren't.
US has some really good fact-checking sites, but that didn't save the country from farcical elections last year. People stick to their guns in debates and only read news to their liking, which isn't likely to result in a better informed discussion of issues.
Norway's initiative is truly a light in the dark for truth in the age of 'alternative facts'. By bringing together competitors it's more likely that providing real information to the public will succeed .
(thenextweb)