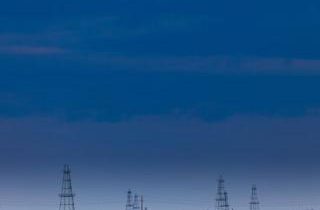 After suspending some rig work to save capital, Norwegian energy company Statoil said Tuesday it sold acreage in a key U.S. shale play for $394 million. Statoil said it sold a 6 percent stake in the Marcellus shale play to U.S. company Southwestern Energy, leaving the Norwegian company with a non-operated 23 percent interest in the region. Statoil in 2008 entered Marcellus through a joint venture with Chesapeake Energy and now says the divestment is part of its optimization strategy."I am delighted that we have concluded this important transaction with Southwestern despite the turbulence in today's energy markets," John Knight, executive vice president for global business development at Statoil, said in a statement.
Statoil in early December suspended contracts for four rigs because of lower profitability.
The company last month suspended operations for rigs working in the Barents Sea through the end of the year, including Transocean Spitsbergen, which has a day rate of $535,000.
Analysis from Ernst & Young finds most of the investments of on the Norwegian Continental Shelf are based on oil below the $80 per mark. Some U.S. shale basins are more expensive to operate, though Marcellus remains profitable at as low as $24 per barrel.
"The transaction reduces Statoil's non-operated holdings at an attractive price, demonstrating the value of the Marcellus assets," Torstein Hole, Statoil senior vice president and U.S. onshore head, said.
Marcellus represents about 18 percent of total U.S. gas production and remains one of the more attractive shale basins in the United States. Production since November increased by 213 million cubic feet per day over the previous month.
Statoil shares down more than 1 percent in Tuesday trading.