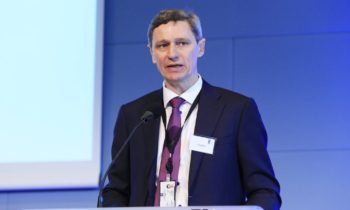 Norway wants to support the Sri Lankan government's policies for reform and reconciliation, State Secretary at the Norwegian Foreign Affairs Ministry Tore Hattrem said today.
Mr. Hattrem, who arrived in Sri Lanka today on a two-day official visit, said the purpose of his visit is to have bilateral meetings and to enhance the business cooperation between Sri Lanka and Norway.
"We want to strengthen the political dialogue, support the government's policies for reform and reconciliation, promote business cooperation and support technical cooperation. It is the positive political development in Sri Lanka that makes this possible," he said in a statement.
The visit of the state secretary follows the visit of Norwegian Foreign Minister Børge Brende in January.
In response to the recent flooding and landslides in Sri Lanka, Mr. Hattrem was scheduled to announce a contribution of USD 600 000 to UNICEF for humanitarian purposes during the visit. "My thoughts are with the people that have been affected by the recent flooding.
I offer my most sincere condolences to those that have lost their loved ones," Mr. Hattrem, who served as the ambassador to Sri Lanka during 2007-2010, said.
(N.sethu)