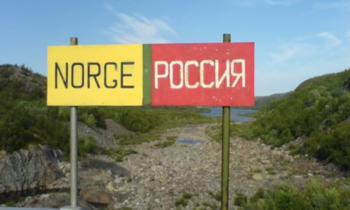 The Norwegian government intends to significantly strengthen the defense of their northern border, especially in the county of Finnmark which borders the Murmansk region, as stated on Friday by the Minister of Defense of the country, Ine Eriksen Soereide, while presenting the plan for Army and the Norwegian Home Guard (Heimevernet) reforms.
It is planned to strengthen the border garrison in the municipality of Sør-Varanger, which is responsible for protecting the nearly 200-kilometer land border between Norway and Russia. The ministry also intends to establish a new armored cavalry battalion, which will be deployed at the base of Porsangermoen in West Finnmark, about 200 km along a straight line from the border with the Russian Federation.
In total, about 400 military personnel, including conscripts, will be deployed in the Arctic province. The elite motorized infantry battalion, Telemark, will be retained as it stands, and the 2nd Battalion of the army (600 men), based in Skjold (Northern County of Troms), will be converted from an infantry battalion to a mechanized battalion.
"The security situation has become more challenging and less predictable. This has consequences for how we organize the Armed Forces of the country," Soereide said, without specifying exactly where Norway sees threats to its security.
In total, the government plans to allocate 60 billion kroner ($7.6 billion) to reform the Army and Heimevernet through 2034. 10% of this amount is earmarked to create the necessary infrastructure and 90% to purchase new military weapons and equipment. The tanks that have been in the Norwegian army since the 1980s will not be modernized, but replaced by modern machines. It is also planned to purchase new artillery and anti-aircraft systems, electronic warfare, and long-range high-precision weapons.
The document assumes a reduction in the number of Heimevernet from the current 45,000 to 38,000 people. It was also proposed to increase the term of service from 12 to 16 months for some of the conscripts, and place a greater focus on training reservists.
The plan proposed by the minority government still needs to be approved by the parliament.
(uawire)