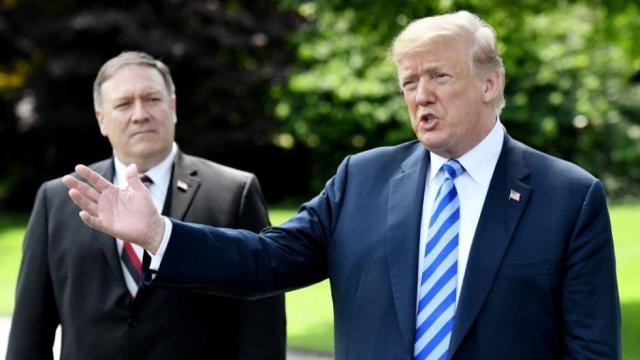 A member of the Norwegian Nobel Committee is condemning President Trump for the "zero tolerance" immigration policy that has resulted in separated families, saying that the president is "no longer the moral leader of his country or the world."
"What is happening at the border where he is separating children from their parents is a sign that he is no longer the moral leader of his country or the world," Thorbjorn Jagland, who is also the secretary general of a human rights watchdog, Council of Europe, said, according to Agence France-Press.
"He cannot speak on behalf of the so-called free world," he added.
Many lawmakers previously supported the idea of Trump being nominated for the Nobel Peace Prize for his efforts in convening a meeting with North Korean leader Kim Jong Un earlier this month. But Jagland and many other heads of human rights groups have spoken out against Trump this week for his immigration policy.
Trump is facing outrage from Democratic and Republican lawmakers over the policy, which led to the separation of approximately 2,000 children from their families from mid-April to the end of May, according to The Associated Press.
The House and Senate are both moving forward with legislation that would end Trump's "zero tolerance" policy, though it remains unclear when it may emerge through Congress.
Jagland also said that the decision to withdraw the U.S. from the United Nations Human Rights Council on Tuesday is another example that shows Trump "does not want to be part of international treaties or international cooperation-based organizations."
(thehill)