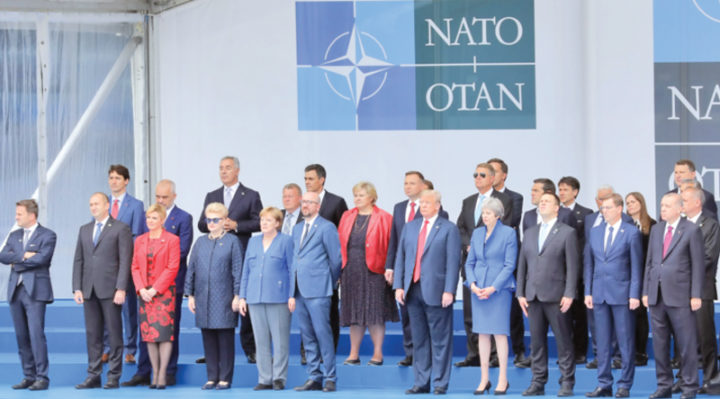 Allied unity and the issue of burden-sharing will be among the central topics when heads of state and government convene for the NATO summit in Brussels on 11-12 July.
'My key message at the summit will be the importance of strong allied unity. Together, we must take greater responsibility for our common security. Norway is doing its part. Since 2013, we have increased our defence budget by 24 % in real terms. A premise for the next Long-term Defence Plan will be to further increase Norway's defence spending towards the 2 percent goal,' Prime Minister Erna Solberg said.
Since the summits in Wales in 2014 and in Warsaw in 2016, NATO has strengthened its deterrence and defence and adapted to changes in the security situation. NATO's readiness has increased in a number of ways. The Alliance holds more frequent exercises, has adapted it's command structure, and has drawn up new defence plans. Cooperation between NATO and the EU has also been strengthened.
'NATO is the cornerstone of Norway's security policy. That is why a strong and credible Alliance is crucial for Norway,' Foreign Minister Ine Eriksen Søreide said.
The new security landscape also poses challenges for NATO. Political unity and solidarity within the Alliance are essential for addressing these challenges. Norway promotes a comprehensive approach in order to safeguard our common security, irrespective of where threats originate.
'Strengthening collective defence is a key priority in Norway's defence policy. The new NATO joint headquarter in Norfolk, with responsibility for the Atlantic and the sea lines of communication, is vital. Norway is particularly engaged in the work to strengthen NATO's maritime posture, especially in the north,' says Minister of Defence Frank Bakke-Jensen.
This will be the first summit to be held in NATO's new headquarters in Brussels. For more information, please visit the NATO website.
(MFA)