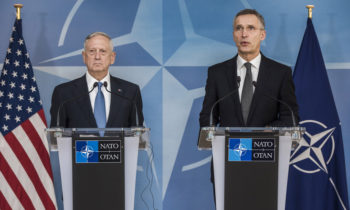 NATO Secretary General Jens Stoltenberg welcomed US Secretary of Defense James Mattis to the meetings of NATO Defence Ministers on Wednesday (15 February 2017). Praising the US commitment to NATO, Mr. Stoltenberg stressed that the Alliance will continue to adapt to evolving challenges, including terrorism, with fairer burden-sharing among Allies.
USA's Defense Secretary Jim Mattis, warned on Wednesday that the amount of American support for NATO could depend on whether other countries meet their own spending commitments.
"Americans cannot care more for your children's future security than you do," Mr. Mattis said in his first speech to NATO allies since becoming defense secretary. "I owe it to you to give you clarity on the political reality in the United States and to state the fair demand from my country's people in concrete terms."
"America will meet its responsibilities," he said, but he made clear that American support had its limits.
In his speech to NATO defense ministers, Mr. Mattis repeated a call made by previous American secretaries of defense, for European allies to spend more on their militaries. What's more, Mr. Mattis went further than his predecessors in apparently linking American contributions to the alliance to what other countries spend.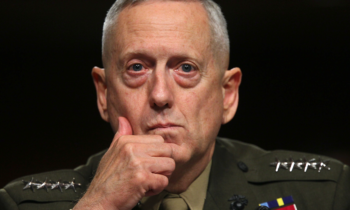 "If your nations do not want to see America moderate its commitment to this alliance, each of your capitals needs to show support for our common defense," he said.
During his remarks on Wednesday, Mr. Mattis called for the adoption of a plan with fixed dates to make progress toward getting to 2 percent.
Mr. Trump is expected to visit NATO headquarters in May when the alliance holds its leaders' summit meeting.
Joint press statements with NATO Secretary General Jens Stoltenberg and the US Secretary of Defense, Jim Mattis
So, good afternoon.
Secretary Mattis, it's great to welcome you to NATO Headquarters.
We spoke on the phone on the first day when you had taken up your position as Secretary of Defence, but it's great to welcome you here at NATO Headquarters and be able to congratulate you on your appointment and to say to you that I really look forward to working together with you.
You are an accomplished leader, you know NATO very well. You served as our Supreme Allied Commander for Transformation, and you made sure that NATO adapted to a new and more demanding security environment. But NATO has to continue to adapt and that's exactly what we are going to address at our meeting today. How NATO continues to adapt to a new security environment.
This is a crucial time for our transatlantic Alliance. The challenges we face are the most complex and demanding in a generation. Neither Europe nor North America can tackle them alone. A strong NATO is good for Europe, a strong Europe is good for North America. And therefore, I welcome the US commitment to the transatlantic bond. This is a commitment which we can see not only in words but also in deeds. US troops and equipment are now arriving in Poland and the Baltic countries. This is a clear demonstration of US determination to stand with Europe in these troubled times.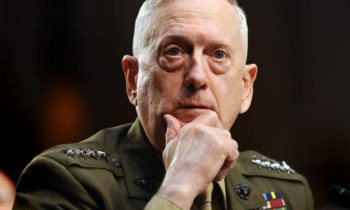 At the same time, the US has been clear that we need more defence spending, and fairer burden-sharing. This has been my top priority since I took office in 2014. After many years of cuts, I am glad to say that we have turned a corner. Our latest figures, which we published yesterday, show that defence spending among European Allies and Canada increased by 3.8% in real terms in 2016. And that is roughly 10 billion US dollars. This is significant, but it is not enough. We have to continue to increase defence spending across Europe and Canada. So, we need to keep the momentum.
At our meeting, we will also assess what more NATO can do in the fight against terrorism. This is a concern to our people on both sides of the Atlantic and NATO must play our full part.
We have been helping to fight terrorism in Afghanistan for almost 15 years. We are training Iraqi officers and supporting the Counter-ISIL Coalition with AWACS surveillance planes.
Today, we will decide to set up a new Hub for the South at our Joint Force Command in Naples.
This will help us assess and address threats from the region. And it will complement the work of our new Intelligence Division here at NATO Headquarters.
So Secretary Mattis, this will be an important meeting. We have a lot of work ahead. And I really look forward to working with you, and once again welcome, I should rather say welcome back to NATO.
JIM MATTIS (United States Secretary of Defense): Thank you Secretary General, thank you very much for the warm welcome back to my second home. It is an important meeting as you point out and I think we're here as you all know to chart the course of the alliance in the future. The events of 2014 were sobering and we must continue to adapt to what's been revealed to us in terms of our security challenges.
The Alliance remains a fundamental bedrock for the United States and for all the transatlantic community bonded as we are together. As President Trump has stated he has strong support for NATO. And NATO is in the midst of transformation; it has always been adapting to the security challenges – this is nothing new. Perhaps the pace of change has certainly picked up a bit but this is something that we can deal with.
And it's absolutely appropriate as a European minister of defence said last week: it's a fair demand that all who benefit from the best defence in the world carry their proportionate share of the necessary cost to defend freedom. And we should never forget ultimately it is freedom that we defend here at NATO. And I do have confidence that we will prove once again that we can react to the changing circumstances; we've done so in the past – there's every reason for confidence that we will move out purposefully together once again.
I am here to listen to my fellow ministers, to have an open conversation among friends and allies about where we're going and our shared level of commitment. Thank you Secretary General Stoltenberg.
JENS STOLTENBERG: Thank you so much.
(NATO , N.Sethurupan)