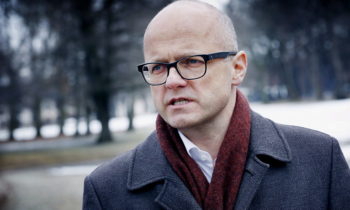 China has announced the creation of what is expected to be the world's largest carbon trading market. The market initially covers the power sector, but will gradually expand to include industry and other sectors.
– It is very welcome that China has announced the establishment of a national carbon trading market. The system is expected to be the world's largest. It will initially deal with the power sector. The fact that the country with the largest emissions will launch a national carbon pricing system, is an important step forward. This could signal the world's most important single climate action until now, says Minister of Climate and Environment, Vidar Helgesen.
Power production in China – for a large part based on coal power plants – is estimated to account for approximately 30 to 40 percent of China's total CO2 emissions. The establishment of a Chinese carbon trading market could mean an important step towards fulfilling the Paris agreement.
– Norway, through the Norwegian Environment Agency, has in recent years had a unique cooperation with Chinese partners to develop the national carbon trading system. Via this effort, Norway has helped to lay the groundwork for potentially large emission reductions in China, says Vidar Helgesen.
According to Chinese authorities, it will take another two to three years before the market is up and running. The Chinese government will first make available an overview of all producers in the power market and create a register for the carbon trading market.
According to the National Development and Reform Commission (NDRC), which is responsible for climate policy in China, additional sectors will be included in the carbon market system from 2020.
FACTS:
A carbon market system for CO2 emissions implies that the government determines a price of CO2 emissions.
The most common form of a carbon market system is that the government puts a ceiling on the total number of emission credits in a quota market. For example, the carbon market system may apply to a particular sector in society, as for example power production in the Chinese case.
Each company is allocated a certain number of credits they can release annually. If a company does not release its allocated CO2 quota, these can be sold on the market.
Companies that have released a larger share of CO2 than they were allocated can then buy credits from the same market
In order to ensure that the sector's total CO2 emissions go down, the government will tighten the total number of market credits regularly. This means that fewer credits – or emission permits – will become available.
(regjeringen)