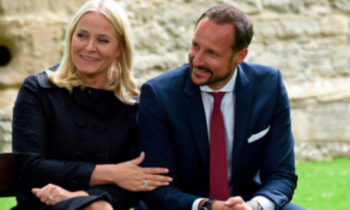 Today the Norwegian Crown Prince and Crown Princess begin their three-day long official visit to Ethiopia. The Norwegian Royal Court confirmed that the Crown Prince Couple arrived in Ethiopia yesterday and are ready to start their tour today. The visit is hosted by Ethiopia's President Mulatu Teshome.
The first two days of the visit take place in the capital of the former African monarchy, Addis Ababa. Addis Ababa is about 2,500 meters high and has a population of around five million people. Addis Ababa is considered the political capital of Africa, and the African Union has its headquarters there. The visit will be concluded with a visit to a refugee camp in the city of Shire which lies in the northern area of the country.
The Kingdom of Norway has always had and continue to have good diplomatic relations with Ethiopia. They also share a common royal history. During World War II, both King Haakon and Emperor Haile Selassie were in exile in Great Britain. There they become good friends; a friendship they also had after the war. In 1954 Emperor Haile Selassie visited Norway on an official state visit, and in 1966, His Majesty King Olav, King Haakon's son, visited Ethiopia on a state visit.
Norway and Ethiopia have strengthened their economic cooperation in recent years and focused more on environmental problems. Several Norwegian organisations also run aid-programmes throughout Ethiopia.
Ethiopia has been one of the African nations that several European royals have visited in recent years. In 2015, Queen Mathilde of Belgium travelled to the former African Empire. Queen Mathilde of Belgium was in Ethiopia then for a four-day visit with representatives from the United Nations Children's Fund.
During her stay in Ethiopia, she visited projects in the regions of Oromia and Harari as well as the cities of Addis Ababa and Dire Dwa. The visit also focused on the Sustainable Development Goals established by the United Nations.
(royalcentral)