Russia's Federal Agency for Youth Affairs (Rosmolodezh) is co-organizing a Youth Day on 8 April at the 'Arctic: Territory of Dialogue' International Arctic Forum.
Building communication is the fundamental idea of the forum's entire Youth Day programme. Youth Day will kick off with a networking session in a unique format that combines networking and education. Participants will be able to get to know each other, share their experience, and socialize with people from the business and science communities.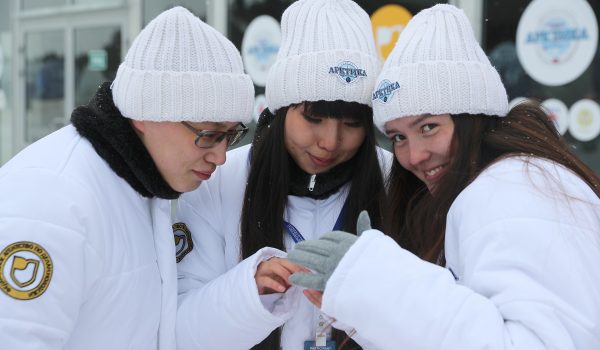 During the Youth Day business programme, the participants will discuss prospects and problems inherent in developing oil and gas fields in the Arctic, the role of alternative energy in the development of the Arctic, environmental activities among young people in the North, infrastructure development in the Far North, opportunities for self-fulfilment and career growth for young people, and support for youth entrepreneurship in the Arctic.
"The main job of the Federal Agency for Youth Affairs is to maximize opportunities for the self-fulfilment of young people in our country and help them in the activities that are now in demand. The participation of young people in such major international events helps to achieve this goal", Rosmolodezh Director Alexander Bugayev said.
Leading scientists from the Kurchatov Institute Research Center will hold lectures on the environmental and radiation situation in the region, the processing and recycling of municipal solid waste, bioenergy, and life-support technologies, among other things.
The Mentor Lounge will be open to students, entrepreneurs, and specialists at the Rosmolodezh booth over the entire duration of the Forum. Experienced mentors will help diagnose problems faced by young entrepreneurs and find solutions for business.
Graduates from the 'Arctic. Made in Russia' International Youth Educational Forum 2017 will take active part in the Youth Day.
(forumarctica)