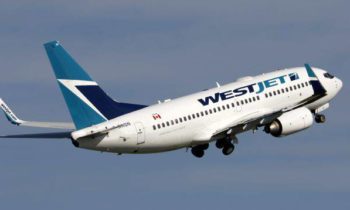 It's been common to lump WestJet in with the likes of Norwegian as a carrier trying to make long-haul, low-cost service work. With Boeing 787s starting to join the Calgary-based airline's fleet next year, it has seemed intuitive that WestJet—traditionally an LCC and about to launch a ULCC subsidiary—would be entering the growing long-haul, low-cost sector.
But that is not actually the case. New CEO Ed Sims, whose background includes running Air New Zealand's long-haul operations, views WestJet's coming long-haul offering as more akin to Air New Zealand's—and Air Canada's—long-haul offering than Norwegian's.
WestJet's 787 service "certainly won't be ULCC long-haul," Sims told me in a recent conversation. "This is not Norwegian. I want every inch of real estate on the aircraft to work as hard as possible from a yield perspective … Those 24 seats in [WestJet's 787] premium economy will be the hardest working yield on the aircraft."
On its 787s, WestJet plans a traditional business-class cabin with lie-flat seats, an international premium economy offering and, more broadly, a long-haul product with a "mainline" feel.
Increasingly, it looks like Sims replacing Gregg Saretsky as WestJet's CEO in March marked a fairly clean break from WestJet's past and the beginning of its future. At the time, Sims spoke of the "next chapter" for WestJet and credited Saretsky with setting "the foundation for WestJet's global evolution." Sims will pilot WestJet through that evolutionary step.
In our conversation, Sims noted WestJet is becoming more of a hub-and-spoke carrier ("We're building hubs to feed the Dreamliner," he explained), is preparing to open airport lounges, and is making other changes—such as equipping onboard kitchens to cook hot food—that position it to compete as an elite global airline. "A lot of the changes are subtle but very significant," he said.
(Aaron Karp/Aviation Daily)