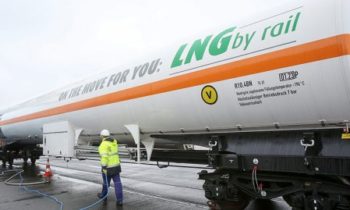 The US has started gas supplies to the European market, which analysts believe cannot pose a threat to traditional suppliers like Russia and Norway. The first tanker with American LNG arrived in Europe in late April. According to an article in Die Welt, "The shipment of LNG from the US to Portugal could accelerate the drop of gas prices in Europe," Sputnik reported.
However, the current situation is that Russia's Gazprom continues to supply large amounts of gas to Europe, the report said. In the first quarter of 2016, the Russian company increased its supplies to Europe by 28%. But the question is still open regarding how much gas the US will be able to supply to Europe.
"Even if the US focuses all its export capacities on Europe, without supplies to other regions, exports in Europe will reach only 24 billion cubic meters. It would only cover 5% of Europe's annual consumption that has reached 426 billion cubic meters," it said.
Analysts are not sure whether the US will increase deliveries to Europe, but maintain that LNG exports to Asia would be more profitable for US companies.
In an interview with Bloomberg, Statoil senior vice president for marketing and trading, Tor Martin Anfinnsen, said LNG shipment by the US will not squeeze pipeline-transported gas from the European market.
The price of US-produced gas is expected to rise in 2016, which will increase export costs to Europe.
According to RBC Capital Markets, the price of gas at Henry Hub (the largest gas distribution point in the US) would rise by 32% in 2017.
"All European gas pipelines can compete with US deliveries. Even if there are long-term gas contracts between the US and European countries, they would pose no threat to traditional pipeline suppliers," Anfinnsen said.
"Pipelines will be the main gas supply routes to Europe," he added.