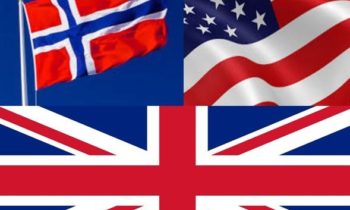 "Together with my Troika colleagues, I welcome the long-awaited formation of South Sudan's transitional government of national unity," said Foreign Minister Børge Brende.
"We also welcome the April 26 statements by President Salva Kiir and First Vice President Riek Machar calling for cooperation, reconciliation, and peaceful coexistence. South Sudan's leaders must now put political differences aside and start the difficult task of rebuilding their country. While formation of the transitional government is a step forward, with thousands dead, widespread atrocities committed and millions displaced from their homes this is no time for celebration, but for new commitment to seize this second chance to reclaim the promise of South Sudan.
Today the international community stands united in urging the transitional government to start working for the people of South Sudan. The fighting must stop, decisive action must be taken to tackle the economic crisis and there must be full cooperation with the UN and humanitarian agencies to ensure aid reaches those in need; formal and informal impediments must be removed.
"The Troika countries, UK, US and Norway, will remain long term partners and friends of South Sudan's people. We stand ready to support the transitional government if it shows it is serious about working for the good of the country and implementing the peace agreement in full. In that regard, decisions undermining provisions the parties agreed to in negotiations, such as not fully meeting obligations for women's participation in the council of ministers, sets a concerning precedent at the beginning of the transition. We expect the transitional government to honour its commitments. The people of South Sudan deserve nothing less."