A Danish citizen ( Danish converts to Islam) Terrorist linked in his 30s has been arrested and charged after five people were killed and two others injured in attack using a bow and arrows in the Norwegian town of Kongsberg.
The acting prime minister, Erna Solberg, described reports of the attack as "horrifying" and said it was too early to speculate on the man's motive.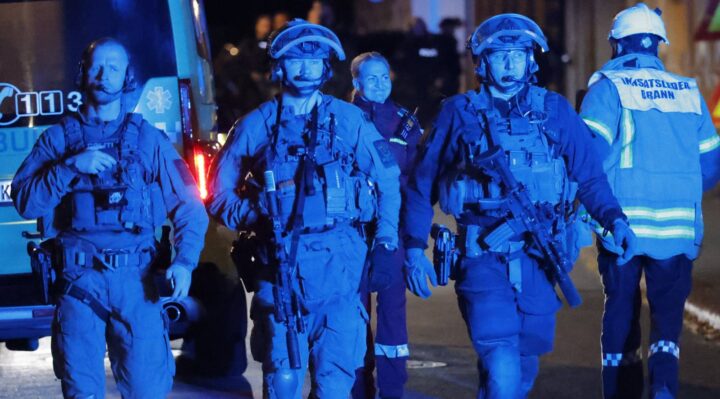 "I understand that many people are afraid, but it's important to emphasise that the police are now in control," she told a news conference.
The prime minister-designate, Jonas Gahr Støre, who is expected to take office on Thursday, called the assault "a cruel and brutal act" in comments to Norwegian news agency NTB.
A "large number" of police, as well as helicopters, dogs and armed response teams secured the area soon afterwards, and the suspect was arrested about 30 minutes later after a brief confrontation with officers.
The shooting appears to have started in or near a Coop store in the city centre where there were several casualties, Norwegian media reported, citing regional government officials who said details were "still very confused". Several other people were injured in different stores in the city centre, according to media reports.
A Coop spokesperson, Harald Kristiansen, told NRK there had been "a serious incident in our store" but no employees were among the injured. "We are providing assistance to our colleagues and helping police with their investigation," he said.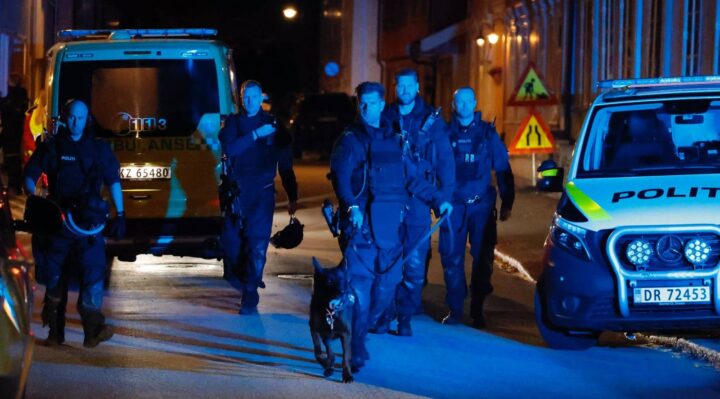 "A lot of resources were sent from several places, including Oslo police district, the bomb squad, national police and emergency response teams," Aas told journalists. "There is still a lot of police activity across the area. They are securing the various crime scenes … and have many witnesses to interview."
The VG newspaper showed images of an arrow that appeared to be stuck in the wall of a wood-panelled building.
Kari Anne Sand, Kongsberg's mayor, told the newspaper the attack was "a tragedy for all those involved. I have no words". Sand said a crisis team had been installed in a hotel to support those affected. "We are doing all we can," she added. "Right now it is a chaotic situation and there are a lot of rumours."
Shortly after the attack Norway's national police directorate said it had ordered officers nationwide to carry firearms. Norwegian police are normally unarmed but officers have access to guns and rifles when needed.
"This is an extra precaution. The police have no indication so far that there is a change in the national threat level," the directorate said in a statement.
The total number of Muslims in Denmark is based on an estimate. An estimated 4.0% of Danes – some 221,800 are Muslims in 2009. The first Muslims were registered in a Danish census in 1880.
 
The origin of Denmark's Muslims varies. Research suggests that 24.7 % are of Turkish origin, 12 % are of Iraqi origin, 10,8% Lebanese, 8,2% of Pakistani origin and 7.6 % of Somali origin. There are an estimated 2-5,000 Danish converts. This estimate does not take account of internal religious differences within Islam. A survey from 2007 indicated that Muslims in Denmark were 49% Sunni, 13% Shi'i, 19% 'Islam, other' (which may include Ahmadis, Alevis and Sufis). The rest said they belonged to other religions or no religion