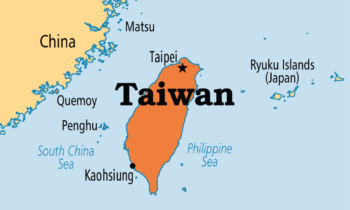 A group of Taiwanese students in Norway is planning to file a lawsuit against the Norwegian government for changing the nationality on their residency permits from Taiwan to China, a Taiwanese law student and lawyer representing the students said on Monday.
To pay for the legal proceedings, the students last month launched a fundraising campaign to raise about NT$4.88 million (US$158,617) for the four stages of the legal action, said the lawyer, who identified himself only as Joseph.
The students have so far raised about NT$2.12 million, topping the NT$1.22 million needed for the first phase of the process, he said, adding that the students expect to file the lawsuit next month at the earliest.
The lawyer, the founder of a campaign for Taiwanese to be given the correct nationality designation in Norway, said the Norwegian government first changed its residency permits from Taiwan to China in 2010.
Since Chinese writer and human rights activist Liu Xiaobo (劉曉波) was awarded the Nobel Peace Prize by the Norwegian Nobel Committee in 2010, the Norwegian government has sought to distance itself from Taiwan over fears of further angering China, he said.
Despite repeated protests against the name change, the Norwegian government has failed to respond, which angered many Taiwanese students and prompted the decision to take further action, Joseph said.
In March last year, the Taiwanese students received legal assistance from a bar association in Oslo to file a petition with the Norwegian Directorate of Immigration, accusing the Norwegian government of failing to respect the identity of Taiwanese.
The petition said the Norwegian government's failure to respect Taiwanese identity contravened its constitution, the European Convention on Human Rights and the International Covenant on Civil and Political Rights.
However, the directorate repeatedly postponed its review of the petition and finally rejected it on the grounds that the petitioners' rights and obligations were not affected by the name change.
In March, the Taiwanese students filed a petition with the directorate's Immigration Appeals Board, but the petition was rejected, citing the nation's "one China" policy.
The petition has drawn attention from the media in Norway and Taiwan, and Aftenposten, Norway's best-selling newspaper, published a major report on the incident, Joseph said.
After receiving such media coverage the Taiwanese students decided to file a lawsuit against the Norwegian government, he added.
The lawyer said if the students lose their lawsuit, they would appeal to the European Court of Human Rights, forcing the international community to address the issue of Taiwan's sovereignty.